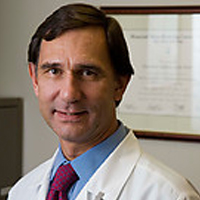 Guenther Koehne, MD, PHD
Position:
Chief of Bone Marrow Transplantation and Hematologic Oncology

Research Focus:
Dr. Guenther Koehne, MD has an extensive clinical, translational and research program focused on relapsed multiple myeloma, relapsed/refractory myeloma, primary and secondary plasma cell leukemia. He has particular expertise in allogeneic (donor-derived) hematopoietic stem cell transplantation. At Memorial Sloan Kettering Cancer Center, he is pioneering a new type of stem cell transplantation in which we remove a specific subset of cells (T cells) from the donor's stem cells before the transplant; this significantly reduces the so-called graft-versus-host reactions. As the principle investigator, he is leading several clinical trials to study the effectiveness of T cell-depleted transplants from related and unrelated donors in patients with high-risk multiple myeloma that incorporate myeloma-specific immunotherapies, including donor-derived myeloma-specific T-cell therapies and myeloma vaccine strategies.
years treating myeloma: 50+
Number of Myeloma Patients Treated Annually: 200-500
---
Details & contact info
8900 N Kendall Drive
Miami, FL, United States, 33176
Phone: 786-596-2000