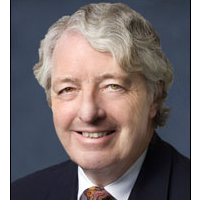 Brian G. M. Durie, MD
Position:
Senior Advisor for Hematologic Malignancies National Program Director for Multiple Myeloma and Related Disorders for Aptium Oncology

Research Focus:
Dr. Brian G. M. Durie's clinical expertise is in multiple myeloma. Dr. Durie, along with Dr. Sydney Salmon, co-created the Durie/Salmon Staging System, which is used worldwide for evaluating patients with myeloma. He is the recipient of numerous honors and awards for excellence. Dr. Brian G. M. Durie received the Leukemia Society of America Scholar award, and was also the U.S Hematologic Research Foundation Annual Awardee. In addition, Dr. Durie received the 2006 Robert A. Kyle Lifetime Achievement Award which honors a physician who most exemplifies singular dedication to and compassion for myeloma patients in the search for the best treatment for myeloma. Dr. Durie founded and now chairs the International Myeloma Foundation and serves on its Scientific Advisory Board. Dr. Durie is also a Marquis member of "Who's Who in America" and "The Best Doctors in America."
years treating myeloma:
Number of Myeloma Patients Treated Annually:
---
Details & contact info
Gracie Allen Drive Carthay Circle
Los Angeles, CA, United States, 90048
Phone: 1-800-233-2771