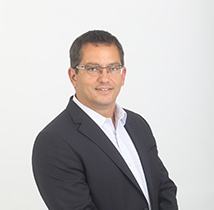 Darrell White, MD, FRCPC
Position:
Dr. White is a hematologist, professor of medicine, and senior associate dean at Dalhousie Medical School. He has a long-standing interest in medical education, having served various leadership roles in medical education at Dalhousie University and Royal College of Physicians and Surgeons of Canada. His clinical practice focuses on the treatment of people with multiple myeloma.

Research Focus:
Dr. White's research interest is the treatment of multiple myeloma. He is a member of the myeloma subcommittee of the National Cancer Institute of Canada Clinical Trials Group (NCIC CTG), the Canadian Blood and Marrow Transplant Group (CBMTG), and the Scientific Advisory Board of Myeloma Canada.
years treating myeloma:
Number of Myeloma Patients Treated Annually:
---
Details & contact info
Division of Hematology QEII - Bethune Building Suite 433 Bethune Building 1276 South Park Street
Halifax, Canada, Canada, B3H 2Y9
Phone: