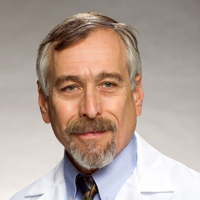 David Vesole, MD, PHD, FACP
Position:
Division Co-Chief, Myeloma and Director of Myeloma Research

Research Focus:
Nationally recognized multiple myeloma expert Dr. David Vesole, MD, Ph.D. joined John Theurer Cancer Center Co-Division Chief and Director of Research for the multiple myeloma division in September 2009. Dr. Vesole is an expert in stem cell transplant therapy for the treatment of multiple myeloma. He previously served as director of the bone marrow transplant program at Loyola University Chicago – Stritch School of Medicine. He has authored more than 120 articles in peer-reviewed medical journals and recently served as co-chair of the Eastern Cooperative Oncology Group Myeloma Committee and co-chair of the Center for International Blood and Marrow Transplant Research Plasma Cell Disorder Committee.
years treating myeloma: 37
Number of Myeloma Patients Treated Annually:
---
Details & contact info
92 2nd Street
Hackensack, NJ, United States, 7601
Phone: 202-444-3736