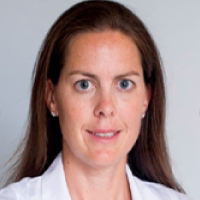 Elizabeth O'Donnell, MD
Position:
Assistant Professor of Medicine, Harvard Medical School, Director of Lifestyle Medicine and Associate Director of Survivorship, MGH Cancer Center

Research Focus:
My research interests include the treatment of newly diagnosed multiple myeloma in both the transplant eligible and ineligible populations. Patient and caregiver quality of life is a focus of mine. I am specifically interested in the effects of diet and exercise on patient wellbeing and clinical outcomes.
years treating myeloma: 7
Number of Myeloma Patients Treated Annually: 250
---
Details & contact info
Massachusetts General Hospital

55 Fruit Street Downtown Crossing Beacon Hill
Boston, MA, United States, 2114
Phone: 617-724-4000