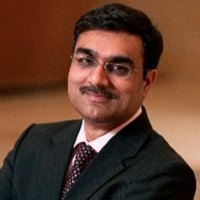 Asher Chanan-Khan, MD, MBBS
Position:
Department of Hematology/Oncology, Cancer Center

Research Focus:
Asher Chanan-Khan, M.D. is dedicated to advancing and discovering treatments for patients with chronic lymphocytic leukemia (CLL), Waldenstrom macroglobulinemia, and multiple myeloma. He works very closely with both his clinical and research staff to support and improve the quality of life of these patients.
years treating myeloma: 28
Number of Myeloma Patients Treated Annually: 300
---
Details & contact info
San Pablo Road South
Jacksonville, FL, United States, 32224
Phone: 904-953-2000