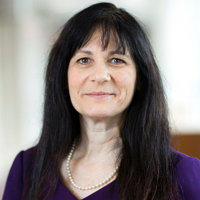 Angela Dispenzieri, MD
Position:
Professor of Medicine, Professor of Laboratory Medicine And Pathology

Research Focus:
Dr. Angela Dispenzieri, MD, conducts research in plasma cell disorders, including multiple myeloma, amyloidosis, POEMS syndrome and other rare plasma cell disorders. Dr. Dispenzieri's joint appointments in hematology and clinical chemistry are conducive to clinical and translational research in these fields. She also specializes in clinical trials and stem cell transplantation.
years treating myeloma:
Number of Myeloma Patients Treated Annually:
---
Details & contact info
7 Level Skyway
Rochester, MN, United States, 55906
Phone: (507) 284-2511