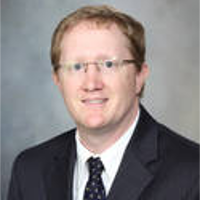 Matthew T. Drake, MD, PHD
Position:
Associate Professor of Medicine

Research Focus:
Monoclonal gammopathy bone disease. Dr. Matthew T. Drake is the program director and principal investigator (PI) on a study focused on the origins and development of monoclonal gammopathy bone disease, with funding from the National Institute of Arthritis and Musculoskeletal and Skin Diseases. Multiple myeloma. Dr. Matthew T. Drake led an investigation, funded by the Multiple Myeloma Research Foundation, aimed at better understanding how the disease causes bone destruction. He was also the PI on Mayo Clinic studies looking specifically at the molecular basis for bone destruction in multiple myeloma as well as bone microarchitecture in multiple myeloma, smoldering multiple myeloma, and monoclonal gammopathy of undetermined significance (MGUS).
years treating myeloma:
Number of Myeloma Patients Treated Annually:
---
Details & contact info
7 Level Skyway
Rochester, MN, United States, 55906
Phone: 507-284-2511