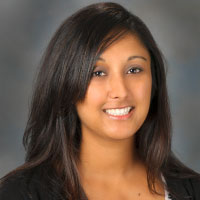 Krina K. Patel, MD
Position:
Assistant Professor, Department of Lymphoma/Myeloma, Division of Cancer Medicine, The University of Texas MD Anderson Cancer Center, Houston, TX

Research Focus:
1. Multiple Myeloma and other plasma cell dyscrasia (i.e. POEMS, Waldenstrom's macroglobulinemia,
Plasmablastic lymphoma, Amyloid).
2. Developing cellular therapy such as CAR T cells with or without transplant.
3. Combining immunotherapy and chemotherapy in the induction, transplant, maintenance and salvage settings.
years treating myeloma: 6 - 10
Number of Myeloma Patients Treated Annually:
---
Details & contact info
University of Texas MD Anderson Cancer Center Bates Avenue
Houston, TX, United States, 77030
Phone: 713-745-2866