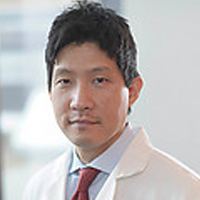 David Chung, MD, PHD
Position:
Dr. Chung is a medical oncologist with expertise treating adult patients undergoing stem cell transplantation for hematologic malignancies. Dr. Chung is part of the Department of Defense, Experimental Therapeutics Center (MSKCC) and the Society of Memorial Sloan Kettering Cancer Center.

Research Focus:
Dr. David Chung's research focus is on immunotherapy with attention to vaccines and immune checkpoint inhibitors, immune reconstitution and patterns of disease relapse to identify new treatment targets/strategies. His laboratory research is focused on understanding the biology of dendritic cells and their interactions with other cells of the immune system to optimize immune-based therapies for cancer.
years treating myeloma: 17
Number of Myeloma Patients Treated Annually: 100-200
---
Details & contact info
Memorial Sloan Kettering Cancer Center

York Avenue Manhattan
New York City, NY, United States, 10128
Phone: 212-639-2000 or 212-639-5153