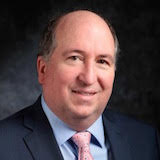 Stefano R. Tarantolo, MD, FACP
Position:
Hematologist and Oncologist

Research Focus:
Dr. Tarantolo received his medical degree from St. George's University School of Medicine and has been in practice for more than 20 years. He specializes in blood cancers such as multiple myeloma, lymphoma and leukemia. Dr. Tarantolo's research is focused on new therapies and combinations in myeloma, individualized treatment, familial occurrence of myeloma, stem cell transplant and GVHD reduction post-allo transplant.
years treating myeloma:
Number of Myeloma Patients Treated Annually:
---
Details & contact info
17201 Wright Street Millard Lane
Douglas County, NE, United States, 68130
Phone: 402-334-4773