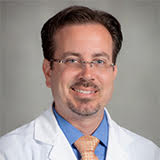 Kenneth Shain, MD, PHD
Position:
Dr. Kenneth Shain, MD serves as the Scientific Director of the Moffitt Myeloma Working Group (MMWG).

Research Focus:
To date, Dr. Kenneth Shain, MD has been actively participating in translation research in multiple myeloma and other hematologic malignancies, with 40 publications as well as a number of book chapters. Clinically, Dr. Shain is/has been the principal investigator and co-investigator of a number of clinical trials in multiple myeloma. His translational research has focused on the mechanisms by which components of the bone marrow microenvironment influence myeloma biology, survival, and drug response. He is currently collaborating with a wide range of Moffitt and non-Moffitt researchers, mathematicians, clinicians and other groups to carry out his research goals.
years treating myeloma: 5
Number of Myeloma Patients Treated Annually: 500
---
Details & contact info
H. Lee Moffitt Cancer Center (MCC) USF Citrus Drive
Tampa, FL, United States, 33620
Phone: (813)-745-7904