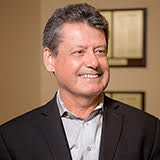 William Dalton, PHD, MD
Position:
Dr. William Dalton is CEO of M2Gen, a Moffitt Cancer Center biotechnology company. Additionally, he is founding director of Moffitt's Personalized Medicine Institute, established in 2012 to focus on Moffitt's brand of personalized medicine, Total Cancer Care®. Dr. Dalton served as president and CEO of Moffitt from 2002 to 2012 and was instrumental in helping the Cancer Center achieve tremendous growth and innovation.

Research Focus:
Dalton's research concerns drug discovery, the biochemical mechanisms of drug resistance, and the biology and treatment of multiple myeloma. He has published over 250 articles in peer-reviewed scientific and medical journals, which have been cited over 12,000 times, resulting in an h-index of 58.
years treating myeloma:
Number of Myeloma Patients Treated Annually:
---
Details & contact info
H. Lee Moffitt Cancer Center (MCC) USF Citrus Drive
Tampa, FL, United States, 33620
Phone: 1-888-663-3488