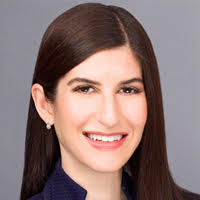 Cara A. Rosenbaum, MD
Position:
Assistant Professor of Medicine

Research Focus:
I am a hematologist/oncologist with an expertise in treating blood cancers, specifically multiple myeloma and amyloidosis. I chose a career treating cancer to marry the day-to-day compassionate, individualized care I could give to patients with the opportunity for exciting discovery of new therapies for treating and curing blood cancers. I am fortunate to practice within a hospital and medical institution where the focus is truly on providing exceptional patient care within a research environment offering the latest diagnostic tests and clinical trials and the most comprehensive therapeutic options.
years treating myeloma: 17
Number of Myeloma Patients Treated Annually:
---
Details & contact info
Myeloma Center, Weill Cornell Medicine

1300 York Avenue Manhattan
New York City, NY, United States, 10065
Phone: (646) 962-6500