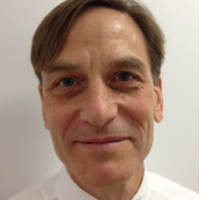 Roger Pearse, MD, PHD
Position:
Associate Professor of Medicine

Research Focus:
Dr. Roger Pearse, MD is a graduate of Dartmouth College and of the combined MD/PhD program at Cornell University Medical College. He completed a Hematology and Medical Oncology Fellowship at Memorial Sloan Kettering Cancer Center from 1991-1993 and was an Instructor at Memorial Sloan Kettering Cancer Center and Cornell from 1993-1998, participating in the MSKCC autologous bone marrow transplant program and lymphoma/myeloma program. He was Guest Investigator at Rockefeller from 1997-2000, where he did important and creative work on the role of TNF receptor family members in myeloma and bone biology. In 2000, he joined the Division of Hematology and Medical Oncology to join the Multiple Myeloma Program and establish a basic science laboratory.
years treating myeloma: 31
Number of Myeloma Patients Treated Annually:
---
Details & contact info
Myeloma Center, Weill Cornell Medicine

1300 York Avenue Manhattan
New York City, NY, United States, 10065
Phone: (646)-962-6500