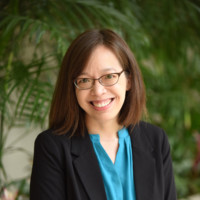 Rebecca Silbermann, MD, MMS
Position:
Assistant Professor of Medicine, Division of Hematology/Medical Oncology, School of Medicine

Research Focus:
"A cancer diagnosis is often complicated, frightening, and confusing. I try to help my patients understand their disease and their treatment choices so that we can work towards the best possible outcomes together." Dr. Silbermann is a physician-scientist with expertise in multiple myeloma and other plasma cell disorders. She has a particular interest in myeloma bone disease and a research program focused on maintaining and improving bone health in myeloma patients.
years treating myeloma: 11
Number of Myeloma Patients Treated Annually:
---
Details & contact info
Oregon Health and Science University (OHSU)

3161 SW Pavilion Loop
Portland, OR, United States, 97239
Phone: