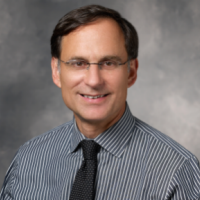 Steven E. Coutre, MD
Position:
Professor of medicine (hematology) at the Stanford University Medical Center

Research Focus:
My work emphasizes both patient care and translational research. I focus on both the hematologic malignancies as well as conditions such as anemia and blood clotting disorders. Our program offers novel treatments for many of these conditions in the context of clinical trials. We also have comprehensive laboratory services offering the most up-to-date testing for both the diagnosis and management of complex hematologic problems. Recent clinical protocols involved the treatment of acute myeloid leukemia, acute lymphoid leukemia, chronic lymphocytic leukemia, chronic myeloid leukemia, multiple myeloma, prolymphocytic leukemia, hypereosinophilic syndrome, systemic mastocytosis and heparin-induced thrombocytopenia.
years treating myeloma:
Number of Myeloma Patients Treated Annually:
---
Details & contact info
Stanford Comprehensive Cancer Center

875 Blake Wilbur Drive Stanford University
Santa Clara County, CA, United States, 94305
Phone: 650-498-6000