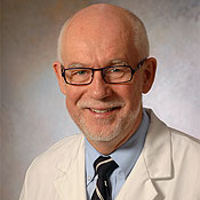 Andrzej Jakubowiak, MD, PHD
Position:
Professor of Medicine Director, Myeloma Program

Research Focus:
Dr. Jakubowiak's primary research focus is in the development of new drugs for the treatment of multiple myeloma. He is currently the lead investigator on a number of multi-site clinical trials for patients who are newly diagnosed, have relapsed, or have refractory (resistant to treatment) disease. Dr. Jakubowiak has received research funding and several grants from the MMRC. He is also the recipient of many honors, including the Myeloma Center of the Year award by the MMRC in 2008 and 2010.
years treating myeloma:
Number of Myeloma Patients Treated Annually:
---
Details & contact info
The University of Chicago Medicine

Duchossois Center for Advanced Medicine DCAM, 5758 S Maryland Ave.
Chicago, IL, United States, 60637
Phone: (773) 702-4005