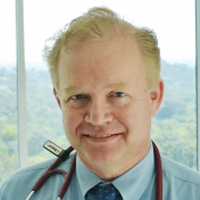 Frits Vanrhee, MD, PHD, MRCP, FRCPATH
Position:
Director of Developmental and Translational Medicine

Research Focus:
Dr. Frits van Rhee received his medical degree at Erasmus University, Rotterdam, Netherlands, and his PhD at the Imperial College of Science, Medicine and Technology, University of London. He trained in internal medicine and hematology in the UK, and in bone marrow transplantation (BMT) at Oxford and the Royal Postgraduate Medical School in London. Dr. van Rhee is a professor of medicine and director of developmental and translational medicine with the Myeloma Institute for Research and Therapy at the University of Arkansas for Medical Sciences. He also holds the Charles and Clydene Scharlau Chair for Hematological Malignancies Research.
years treating myeloma: 20
Number of Myeloma Patients Treated Annually: 850-900
---
Details & contact info
University of Arkansas Medical Sciences

West Markham Street
Little Rock, AR, United States, 72205
Phone: 501-686-8230