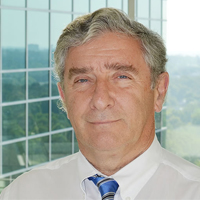 Maurizio Zangari, MD
Position:
Director of Myeloma Bone Disease Research

Research Focus:
Dr. Maurizio Zangari, MD is a Professor of Medicine with the Myeloma Institute for Research and Therapy at UAMS. Dr. Zangari trained as a fellow in Bone Marrow Transplant and Hematology at Mount Sinai Hospital in New York and a resident in Internal Medicine at Wykoff Heights Medical Center, also in New York. He earned is M.D. from the University of Padua in Italy.
years treating myeloma: 20+
Number of Myeloma Patients Treated Annually: 700-750
---
Details & contact info
University of Arkansas Medical Sciences

West Markham Street
Little Rock, AR, United States, 72205
Phone: 501-686-8230