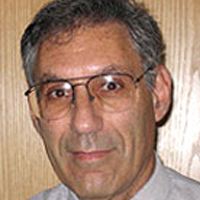 Alan Lichtenstein, MD
Position:
Professor in Residence, Department of Medicine Member, JCCC Cancer and Stem Cell Biology Program

Research Focus:
Dr. Alan Lichtenstein and his colleagues are studying the molecular biology of multiple myeloma, chronic lymphocytic leukemia and squamous cell cancer of the head and neck. Their studies are directed at identifying molecules that are particularly abnormal in these diseases so that they can be targeted with novel forms of therapy. The research involves in vitro experimentation on tumor cells, studies of tumor growth in mice and clinical studies in patients with these diseases.
years treating myeloma:
Number of Myeloma Patients Treated Annually:
---
Details & contact info
UCLA Jonsson Comprehensive Cancer Center

Le Conte Avenue Westwood Village Westwood
Los Angeles, CA, United States, 90024
Phone: (310)-268-3622