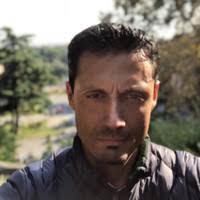 Victor Jimenez-Zepeda, MD
Position:
Assistant Professor of Medicine at the University of Calgary and Clinical Scientist for the Tom Baker Cancer Center in Calgary.

Research Focus:
He completed medical school at the University of Guadalajara in Mexico, and took Internal Medicine and Hematology training at the National Institute of Medical Sciences and Nutrition in Mexico City. He obtained specialized training in lymphoma and myeloma and had the opportunity to underwent an elective training in hematology at the Cleveland Clinic Foundation from March to May, 2004 under the mentorship of Dr Gordan Srkalovic, here, he discovered the fascinating biological aspects of a rare disease for hispanic population called Multiple Myeloma. He also, went onto receive further training in hematology under the mentorships of Drs. Joan Blade and Armando Lopez-Guillermo in Barcelona, Spain in 2006. From 2007-2009, obtained bench training in genetics and myeloma under the supervision of Drs. Rafael Fonseca, Keith Stewart and Leif Bergsagel at the Mayo Clinic in Scottsdale, Arizona, where he received a grant award with a project of IL-6 and hepcidin in Waldenstrom Macroglobulinemia funded by the International Waldenstrom's Macroglobulinemia Foundation. Dr Zepeda joined the myeloma research group at the Princess Margaret Hospital in July of 2009 as a clinical research fellow and quickly expressed interest in research projects in both the clinical and basic field. He was awarded with the MMRF Research fellow award with a project on STAT3 inhibition in Multiple Myeloma that was presented at the ASH meeting in 2012 and had published ~20 clinical and basic science related manuscripts back from his stay at the Princess Margaret Hospital. He was also awarded the ASH Abstract achievement award in 2012. As part of his clinical fellowship at Princess Margaret Hospital in Toronto, he participated in the building process of a comprehensive database for plasma cell dyscrasias and received recognition in the form of abstract presentations in many scientific meetings. He received the Young Investigator Research Award in the year of 2010 as part of the Canadian Conference of Lymphoproliferative disorders. Dr Zepeda has more than 100 journal publications and abstracts to his credit. He has served as a reviewer for Journal of Clinical Oncology, American Journal of Clinical Oncology, British Journal of Hematology, Annals of Hematology, International Journal of Laboratory and Clinical Hematology, Leukemia Lymphoma Journal, Journal of Pathology and the World Journal of Surgical Procedures among others. Currently, he is the clinician leader for the Amyloid program in Calgary, AB and has received funding from the Alberta Health Services Foundation to build up a provincial database in collaboration with Dr Chris Venner in Edmonton, AB. He functions as a Principal Investigator and Sub-PI for many clinical trials on Myeloma and Amyloidosis at the Tom Baker Cancer Center. Along with other myeloma investigators from Calgary, he is interested in elucidating the mechanisms of resistance associated to ImIDs and is co-investigator in a project of rheovirus as an immune therapy alternative for patients with Multiple Myeloma and was recently awarded with a grant funded by the Cancer Research Society and Myeloma Canada. In addition, he is the clinician lead for AL Amyloidosis in Calgary and currently is on a sabbatical leave in Pavia, Italy working in a few amyloid research projects that hopefully will help build a more robust amyloid program upon his return to Calgary. He serves as member of the steering committee for the Myeloma Canada Research Network Database and is member of other prestigious international societies such as the International Myeloma Society, European Hematology Association, American Society of Hematology among others.
years treating myeloma: 12
Number of Myeloma Patients Treated Annually:
---
Details & contact info
University of Calgary Arnie Charbonneau Cancer Institute

3280 Hospital Dr. NW
Calgary, Canada, Canada, T2N 4Z6
Phone: 403-944-5247