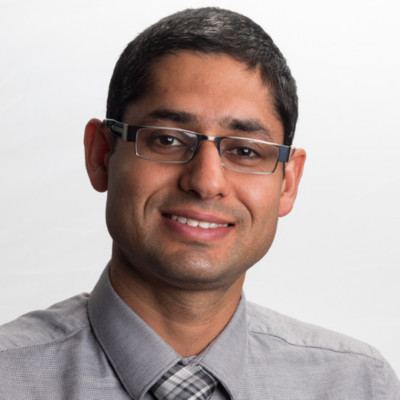 Vishal Rana, MD, MSPH
Position:
Physician

Research Focus:
While at the MD Anderson Cancer Center, Dr. Vishal Rana conducted research on pancreatic, head and neck cancers. While at the Mayo Clinic, Dr.  Vishal Rana achieved the academic rank of assistant professor and conducted extensive research on multiple myeloma. Dr. Vishal Rana is the author of numerous publications; he has been published in several prestigious journals and has presented nationally and internationally. Dr. Rana is board-certified in internal medicine, medical oncology and hematology.
Dr. Rana believes in a holistic approach to patient care – that treatment and healing involve more than just medication. He strives to be a trustworthy, empathetic and dedicated physician and friend to his patients through their cancer journey. Dr. Rana was drawn to UCHealth's multidisciplinary team because it allows him to provide comprehensive therapy tailored to each patient's specific treatment needs.
years treating myeloma:
Number of Myeloma Patients Treated Annually:
---
Details & contact info
University of Colorado Cancer Center

Anschutz Medical Campus 1665 Aurora Court MS F754
Aurora, CO, United States, 80045
Phone: 719-365-6568