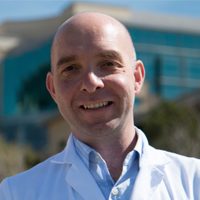 Djordje Atanackovic, MD
Position:
Dr. Djordje Atanackovic, MD is Professor of Medicine, and Medical Director of the Fannie Angelos Cellular Therapeutics Laboratory at the Greenebaum Cancer Center and Director of Cellular and Vaccine Immunotherapy at the Greenebaum Cancer Center.

Research Focus:
Preferred protocol in the first-line setting and outside of clinical studies would be single transplant with or without maintenance therapy depending on the risk profile of the patient. However, we always prefer for a patient to be treated within a clinical study and in that case my focus would be immunotherapy.
years treating myeloma: 18
Number of Myeloma Patients Treated Annually: 200-500
---
Details & contact info
University of Maryland School of Medicine

Cider Alley Ridgleys Delight
Baltimore, MD, United States, 21201
Phone: 800-492-5538