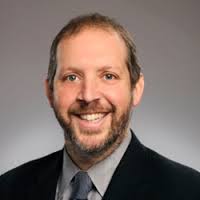 Jonathan Kaufman, MD
Position:
Associate Professor and Associate Vice-Chair for Quality and Safety, Department of Hematology and Medical Oncology, Emory University School of Medicine. Medical Director and Section Chief, Ambulatory Infusion Centers.

Research Focus:
Jonathan  Kaufman, MD is board certified in hematology and medical oncology. Dr. Kaufman is an active clinical and translational researcher in the fields of multiple myeloma, amyloidosis, and bone marrow transplant. As a network physician, he started practicing with Emory Healthcare in 2005. As the Medical Director and Section Chief of the Winship Cancer Institute Ambulatory Infusion Centers, Dr. Kaufman coordinates the care for over 10,000 cancer patients served each year. The goal of Dr. Kaufman's research is to develop new treatments for patients with plasma cell disorder and lymphoma. His clinical research focuses on rapidly translating advances identified in laboratory models to patients.
years treating myeloma:
Number of Myeloma Patients Treated Annually:
---
Details & contact info
Winship Cancer Institute of Emory University

Emory University FM Drive Emory Highlands Clifton Druid Hills
DeKalb County, GA, United States, 30322
Phone: (404) 778-1900