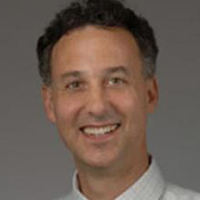 Our Next Show: Combining Immunotherapies with Standard Multiple Myeloma Treatments with Dr. Daniel Fowler, MD, NIH Friday, Sepet 25 @ 3 pm CST
Friday, September 25, 1 pm PST, 2 pm MST, 3 pm CST, 4 pm ESTCall In by Phone to Listen Live: (347) 637-2631 or Listen Live Via ComputerImmunotherapies are making their way into the clinic and as they do, more exciting options will be available for patients. Researchers are now studying the best possible way to leverage the standard and effective multiple myeloma treatments with ways to empower the immune system to fight myeloma. Learn what Dr. Daniel Fowler, MD of the NIH is doing to use a Th1 and Th2 immune therapy treatment in combination with stem cell transplant in an early clinical trial with impressive results.
Dr. Fowler is tenured senior clinical investigator at the Center for Cancer Research, National Cancer Institute (NCI) in Bethesda, Md. Dr. Fowler received his M.D. (1987) from Wayne State University in Detroit, Mich. After internal medicine and pediatrics training at Wayne State, Dr. Fowler completed the medical oncology fellowship at NCI (1993). After fellowship, Dr. Fowler evaluated the role of Th1/Th2 and Tc1/Tc2 donor T-cell subsets in the modulation of murine allogeneic transplantation responses, and is currently implementing clinical trials to evaluate T cell allograft engineering strategies. His work has also expanded into the use of Th1 and Th2 cells in combination with stem cell transplant for multiple myeloma patients. Thanks to our Myeloma Crowd Radio episode sponsor, Amgen.

About the Author