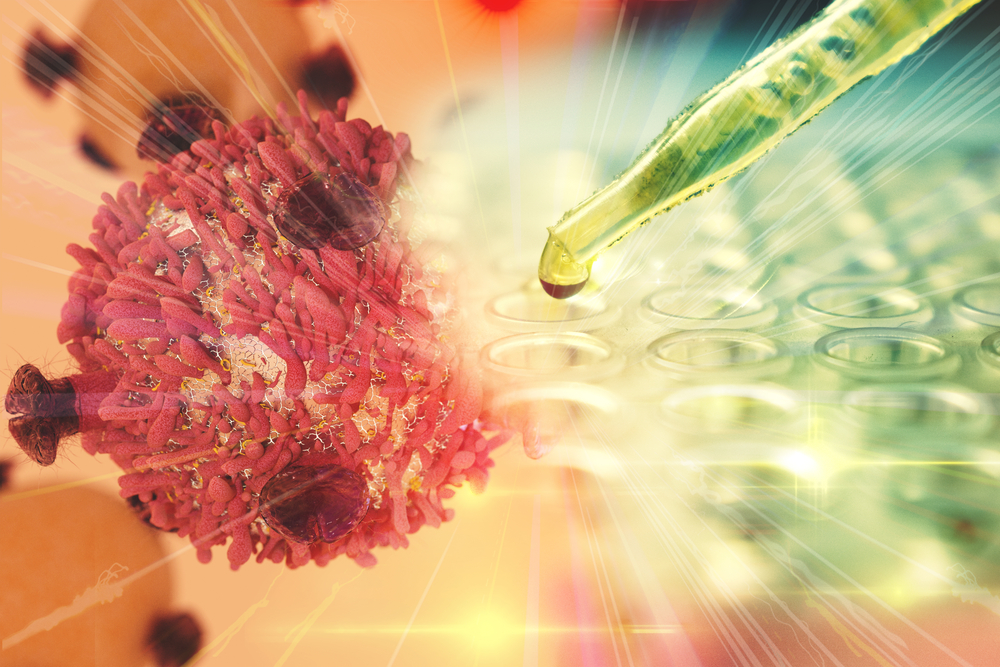 FDA Panel Recommends Approval for Novartis CAR T Cell Treatment in Leukemia
The Food and Drug Administration panel opened the door to widespread use of CAR T Cell therapy on Wednesday, unanimously recommending that the FDA approve the first CAR T Cell therapy in leukemia. If the FDA approves the recommendation, it will be a ground-breaking accomplishment for the new cell-based immunotherapy for all blood cancers.
The Novartis treatment, called CTL019, (and developed at the University of Pennsylvania by Carl June) allows customized care for each leukemia patient. A simple blood sample is taken from the patient, the T cells are removed and then engineered to hit a target commonly found on the surface of leukemia cells - CD19. When they are given back, they find the cells with CD19 on them and kill them.
The single-dose product has provided extended remissions and possibly cures to many patients who had relapsed other therapies. The panel's recommendation is for B-cell acute lymphoblastic leukemia children and young adults (aged 3-25) who have relapsed or become resistant to treatment.
The competition in the space is fierce and Novartis' product is the positioned to be the first to offer the therapy. Others in the space including Celgene/Bluebird, Juno Therapeutics, China's Legend Biotech and others, who are rushing to bring their product to market.
Novartis is now poised to be the first. Its treatment is for a type of leukemia, and it is working on similar types of treatments in hundreds of patients for another form of the disease, as well as multiple myeloma and an aggressive brain tumor.
An article in today's New York Times shared more details and patient stories about receiving the treatment.
One of those patients, Emily Whitehead, now 12 and the first child ever given the altered cells, was at the meeting of the panel with her parents to advocate for approval of the drug that saved her life. In 2012, as a 6-year-old, she was treated in a study at the Children's Hospital of Philadelphia. Severe side effects — raging fever, crashing blood pressure, lung congestion — nearly killed her. But she emerged cancer free, and has remained so.

"We believe that when this treatment is approved it will save thousands of children's lives around the world," Emily's father, Tom Whitehead, told the panel. "I hope that someday all of you on the advisory committee can tell your families for generations that you were part of the process that ended the use of toxic treatments like chemotherapy and radiation as standard treatment, and turned blood cancers into a treatable disease that even after relapse most people survive."
The symptoms Emily experienced are called cytokine release syndrome and can occur in some patients. Researchers are improving their ability to minimize or eliminate the reactions as they have gained more experience about CAR T Cell use in human studies.
Novartis gained the panel recommendation based on study results from a study of 63 patients who received CAR T Cell therapy between April 2015 - August 2016. Eighty-two percent of the patients went into remission.
The engineered T cells remain in the body and are meant to wipe out residual disease, even years later. The duration of the effects of therapy are unknown at this point. Patients who receive the treatment will be entered in a registry and tracked for 15 years. According to the Times:
By late November 2016, 11 of the 52 patients in the study who went into remission relapsed. Twenty-nine were still in remission. Eleven others had further treatments, like bone marrow transplants. One patient was not available for assessment. Three who had relapses died, and one who did not relapse died from a new treatment given during remission. The median duration of remission is not known because it has not been reached: Some patients were still well when last checked.
Because the CAR T Cell treatments are personalized, manufacturing capacity could be an issue. Novartis will initially limit its use to around 30 medical centers that will be trained in how to use it. Novartis is getting faster in producing the T cells. A process that once took over four months can now be done in 22 days.
The approval could mean similar acceptance of the Novartis product in multiple myeloma, though most of the CAR T Cell studies in myeloma now are targeting BCMA and not CD-19, because CD-19 is not typically found on the surface of myeloma cells. Upon FDA approval, the open door will pave the way to quick approvals for other targets and blood cancers like myeloma already showing amazing results.
The Myeloma Crowd Research Initiative is proud to be funding CAR T Cell Research targeting CS1 and BCMA. Support the MCRI here.
About the Author