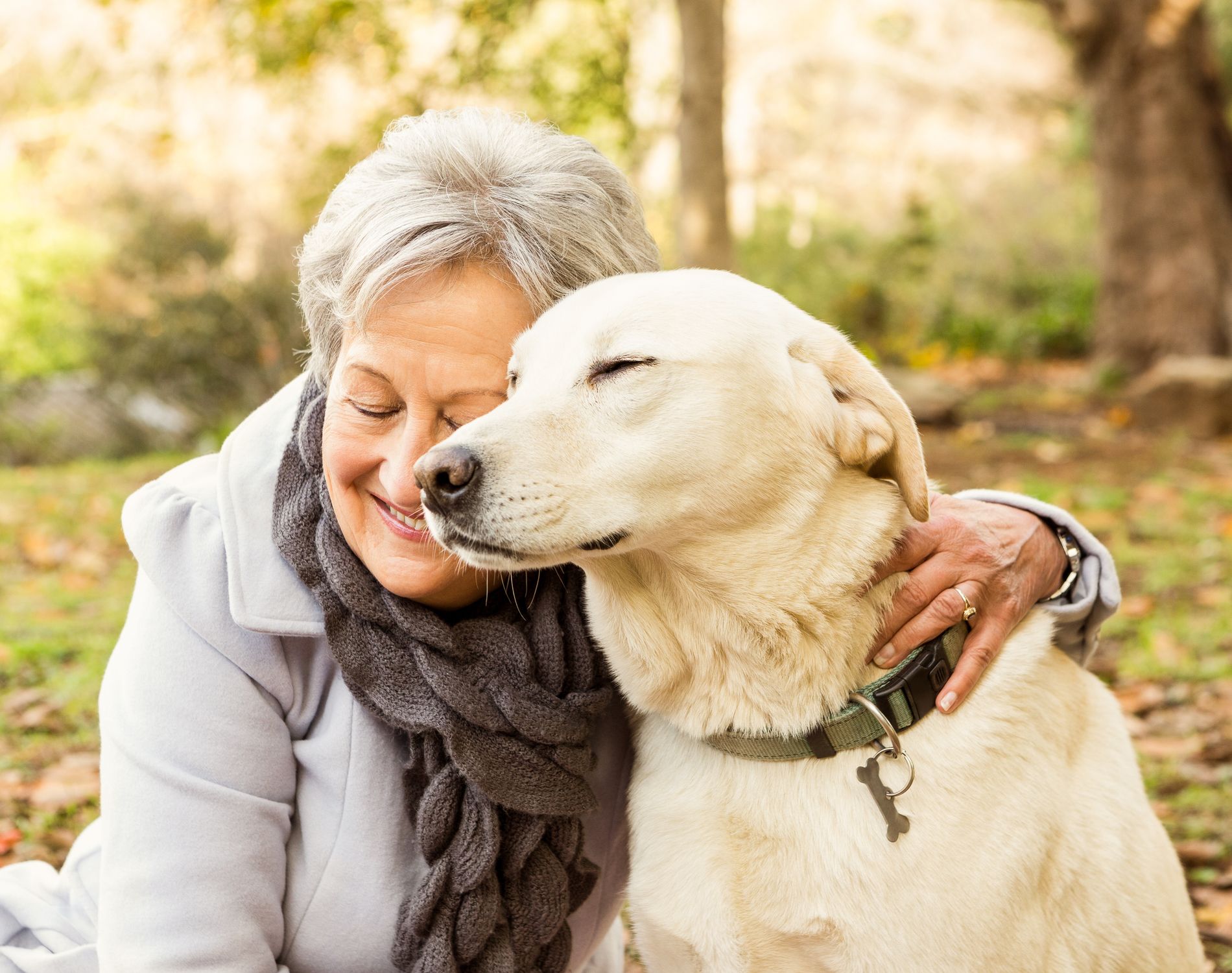 HealthTree Patient Spotlight: Kathy Kupka
Kathy Kupka is a portrait photographer, a cancer survivor of multiple myeloma for 17 years, and the author of "Cancer is Ruff, But There is Treatment," a photo book that has brought laughter and light to many patients in treatment. This past week, Kathy found HealthTree, a place to share her story and bring a message of hope to other myeloma patients.
Kathy's Story
Kathy had always worked as a full-time secretary, and began taking photography classes at night. She pursued her passion behind the camera and impressively grew her clientele. By September of 2000, she was able to make a career of photography. The following November on the way home from a weekend in New York, she became so sick that she ended up in the hospital with pneumonia for nine days. During her hospital stay, Kathy noticed an intense breathing pain and thought she may have broken a rib, but the doctors explained it was simply a symptom of the pneumonia.
She was able to rest from work during recovery, but a few months later in January of 2001, she started to experience back pains, which never happened to her before. Her doctor said she needed to stretch more before exercising. A week later, she picked up her little 17 pound dog, and felt a horrible pain in her collarbone. Initially she thought it was another muscle pulled--but she quickly heard it snap.
She returned her doctor, who again told her to stretch more. Kathy continued to search for answers. Her sister sent recommended an orthopedic surgeon. After examination, he found lesions and sent Kathy to an oncologist in Virginia. The oncologist ran a series of tests (including a bone marrow biopsy)--which resulted in a multiple myeloma diagnosis.
Kathy, like most, had never heard of the rare cancer before, but was told by the doctor that there was "no cure, but there is treatment." Kathy responded with a proactive attitude and wanted to start treatment immediately. The doctor talked about centers in DC or Baltimore, but Kathy wisely asked, "Where are the experts?" She was directed to a research center in Little Rock, Arkansas.
Although there was significant travel involved, Kathy was not deterred. She met her doctor, Dr. Guido Tricot at UAMS. Kathy stayed for a week of tests and was diagnosed with IgGg Lambda Stage 3-A in May of 2001.
Do you know what kind of multiple myeloma you have? Read why it matters.
The doctors also concluded that indeed, she had broken her collarbone and several ribs, as she suspected earlier. Kathy returned to Virginia to receive chemotherapy for 3 months. She had her first transplant in November of 2001, and she went home in December in complete remission. As was protocol, she still received the second transplant in February 2002.
After her transplants, she continued with maintenance therapy (chemotherapy and steroids) for two years. Since the end of her therapy, she has received Aredia every six months. As of March 29, 2019, Kathy continues in complete remission. Next month she will return to Little Rock for her regular check up and we send her our best wishes. The Myeloma Crowd had an opportunity to ask Kathy about her experiences.
What Did You Want to Know When You Were First Diagnosed?
"Well," Kathy said, "I was wondering how I got here, and ultimately none of the doctors knew. But really my question right away was, 'Where is the best place to get treatment?'"

"I was fortunate that my doctors here in Virginia knew Dr. Tricot because they worked together in Baltimore years ago. They corresponded frequently about me."
HealthTree can help find a Myeloma Specialist near you.
What Other Factors Contributed to Your Success?
"I was fortunate," she responded, "that I have a big family and friends that were able to take turns with me while I was out there in Little Rock so my husband could continue working. I traveled [about a three hour flight] to Little Rock Arkansas, and when I got to the facility, it was comforting because everyone else there has multiple myeloma, a disease I had never heard of. It's just comforting to be around other people who have the same thing."
"When I got there, they had reasonably rated apartments for those who are being treated there, so all my treatment was out-patient. So, when I was getting chemo or anything, I took my chemo bag with me. They gave us medication in case you had a stroke or fever. And then when I got my transplants, that meant going back to the hospital/clinic, staying t