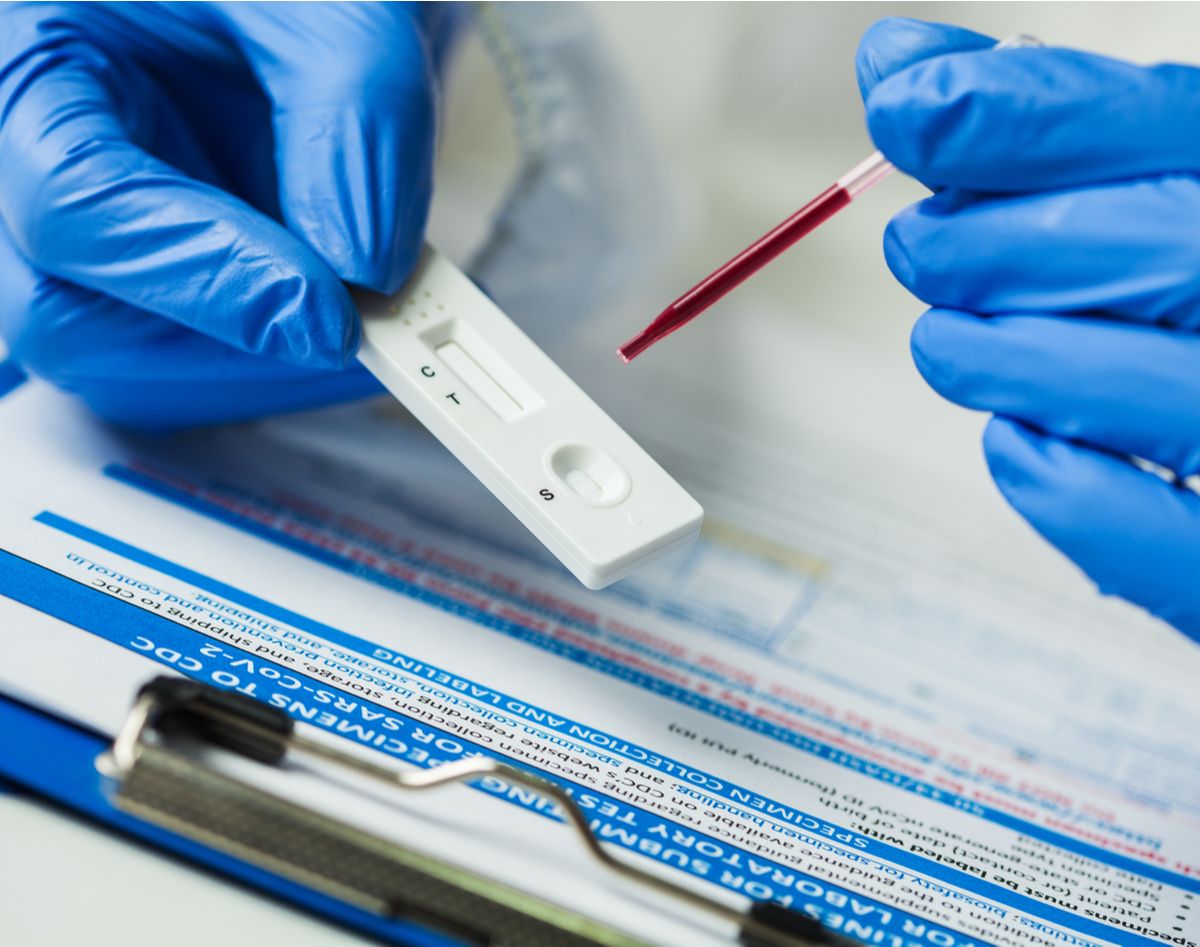 Lower COVID Antibody Rates for Cancer Patients
Cancer patients develop lower levels of antibodies against COVID-19 after having contracted the virus, according to a new paper in Annals of Oncology. French researchers at the Centre Léon Bérard in Lyon, France, showed that patients with cancer had significantly lower detection rates of SARS-COV2 antibodies 15 days or later after COVID-19 symptoms when compared to healthcare workers.
Cancer patients were tested with a SARS-nCoV2 RT-OCR nasal swab test and a Toda Coronadiag rapid blood finger prick test 15 days after a positive PCR COVID test.
| | | |
| --- | --- | --- |
| | Cancer Patients (85 patients) | Healthcare workers (244 patients) |
| COVID Positive (PCR test) | 12% (10 pts) | 6% (14 pts) |
| Detectable antibodies after 15 days | 30% (3 of the 10 pts) | 71% (10 of the 14 pts) |
According to the researchers, additional studies will be necessary to confirm whether immune response to the virus is influenced by recent cancer treatments.
In multiple myeloma, we know that some vaccines have to be administered twice (like the flu vaccine) in a single season, or that booster shots might be important. Some patients also need IVIG infusions and have generally lower IgG or other immunoglobulin numbers because of the myeloma itself or because of the treatment. It's not surprising that cancer patient antibody levels would be lower than healthy heatlhcare workers.
About the Author