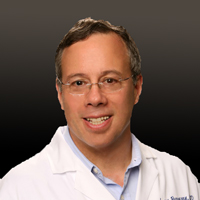 Our Next Show (Fri, 2/5, Noon PST): BCMA Test in Development to Track Myeloma Growth with Dr. James Berenson, MD, IMBCR
Friday, February 5, Noon PST, 1 pm MST, 2 pm CST, 3 pm EST Call In by Phone to Listen Live: (347) 637-2631 or Listen Live Via ComputerMultiple myeloma is typically tracked by measuring the M-protein, also called the "M-spike." But in some patients, the M-protein gets lost, making it difficult if not impossible to detect myeloma levels without a bone marrow biopsy. Dr. James R. Berenson, MD of the Institute for Myeloma & Bone Cancer Research has been working on a new test (assay) and has found direct correllations between levels of BCMA and the M-spike. He also has identified new clues that BCMA levels can even provide related to outcomes within specific patient populations. Learn more in this show about a new and potentially easier way to detect myeloma, which would be incredibly valuable for the non-secretor.
Dr. Berenson is the founder of the Institute for Myeloma and Bone Cancer Research (IMBCR) and has specialized in research related to myeloma and metastatic bone disease both in the basic and clinical areas for more than 25 years. After receiving a Bachelor of Science with Distinction from Stanford University, Dr. Berenson earned his Doctorate in Medicine from the University of California at San Diego. Dr. Berenson completed his internship and residency in internal medicine at the University of Utah Medical Center and fellowships in hematology oncology at the University of California LA (UCLA). He is certified by the American Board of Internal Medicine in both Internal medicine and Medical Oncology. Dr. Berenson has a private practice that specializes in the treatment of patients with myeloma and metastatic bone disease. He is a myeloma research scientist and clinical practitioner who appreciates the value of the bench-to-bedside nature of his research and practice. He is also President and CEO of Oncotherapeutics Inc., a corporation that conducts clinical trials related to myeloma and metastatic bone disease as well as other cancers throughout the United States.
Thanks to our episode sponsor, Takeda Oncology.

About the Author