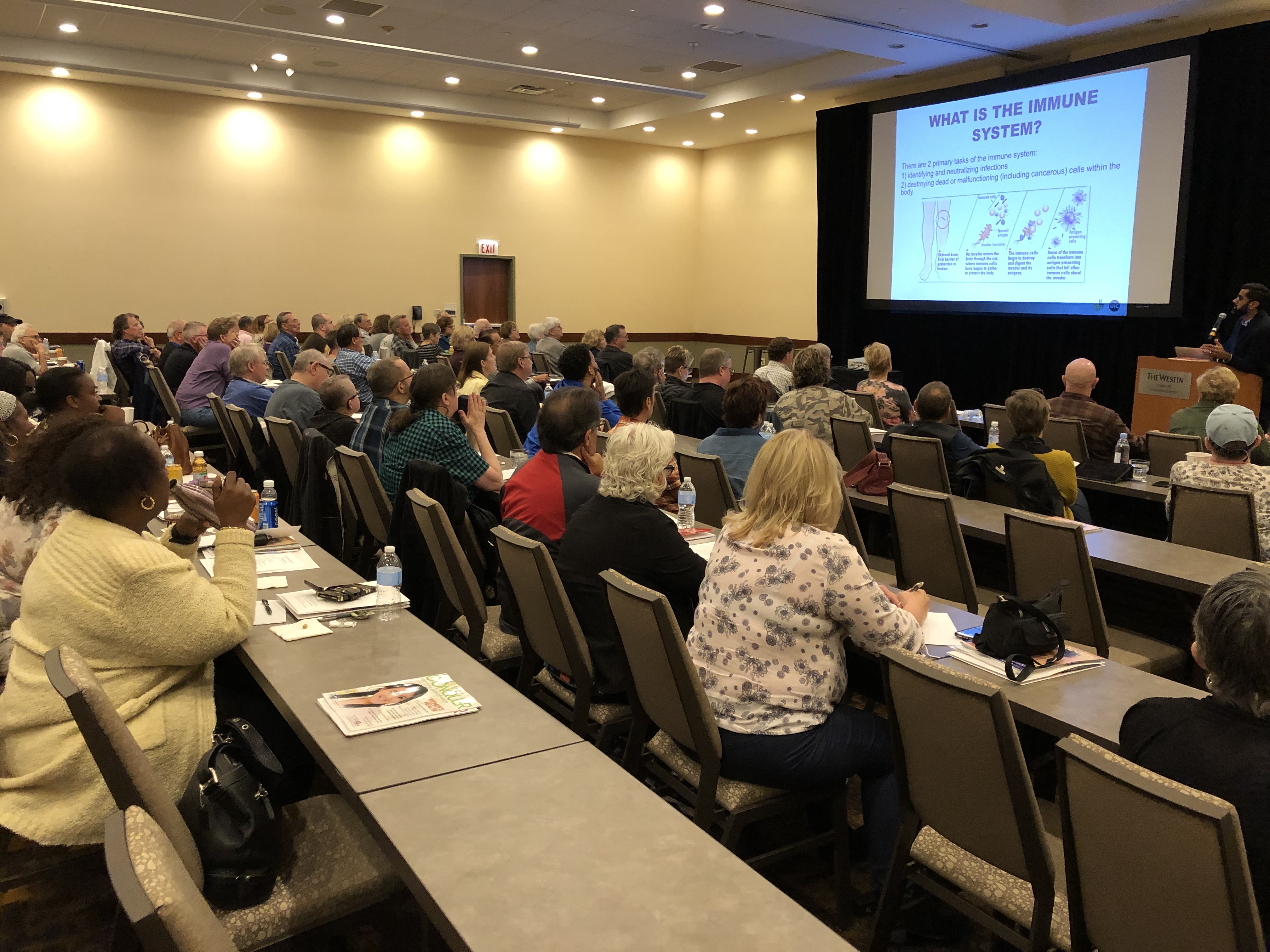 Myeloma Crowd Round Table Expert Videos: Chicago -- October 5, 2019
On October 5, 2019, a Myeloma Crowd Round Table meeting was held in Chicago, Illinois at the Westin Chicago Lombard Hotel featuring two myeloma experts, including:
Dr. Morie Gertz, Mayo Clinic, Rochester, MN
Dr. Pritesh Patel, University of Illinois Chicago, Chicago, IL
Revisiting the Multiple Myeloma Weeds in the Bone Marrow Garden
Dr. Morie Gertz discusses the bone marrow garden analogy to help patients and advocates understand the disease and how to treat it.
Multiple Myeloma: Current Standards of Care
Dr. Pritesh Patel reviews the major drugs to treat myeloma and their respective side effects, stem cell transplant, relapse treatment, and his personal approach to treatment.
Chromosomal Abnormalities in Myeloma - Myeloma Expert Panel
Drs. Patel and Gertz answer questions concerning myeloma genetics and why it's important to assess individual cases with chromosomal abnormalities.
Understanding Immunotherapy in Multiple Myeloma
Dr. Pritesh Patel discusses the novelty of immunotherapy and its general principles, therapies, and advancements.
Questions for the Near Future of Multiple Myeloma Treatment
Dr. Morie Gertz presents on sequencing and degrading new therapies, and the role of MRD testing.
Important Lessons Learned in the Past Five Years About Myeloma
Drs. Gertz and Patel answer questions of how myeloma science has improved over time.
Myeloma Expert Panel and Q&A -- Morning
0:08 Is there any potential for CRISPR technology to affect the treatment of myeloma?
4:04 How does a 13q deletion found by FISH test affect prognosis?
6:30 Should blood counts during treatment be taken weekly?
7:18 My myeloma genetics changed after I was treated for MDS with an allo transplant. Is that common? What should I do now that I've relapsed multiple times?
10:27 How can I protect my bone health? Are there new drugs for that?
11:48 I've had smoldering myeloma for 10 years. It was measured to be 10% plasma cells, barely out of range of being MGUS. Is it time for me to get another bone marrow biopsy?
14:33 How many smoldering patients do you see like me that have a lot of time with smoldering myeloma?
15:02 Dr. Gertz could you explain what a focal lesion is?
16:27 When should I get vaccinations done after treatment? I had tandem transplants a year ago.
18:52 When should you get vaccinated after transplant?

19:32 Should I get the shingles vaccine even if I've had chicken pox?

20:02 Do light chain counts affect the risk level of the disease?
20:47 Should I get tandem stem cell transplants?
24:10 I got induction and collected stem cells but decided it wasn't the right time for me to get a stem cell transplant. Was that a good decision?
24:46 Then should I go back in a few years and do the stem cell transplant?
24:54 Would the outcomes be any different than if I had done up-front transplant?
24:58 Would still recommend delayed transplant?
25:18 I progressed from MGUS to smoldering myeloma quickly and have since lost 100 lbs by intermittent fasting and keto and exercise. My M protein is staying about the same. Is this helping my disease?
27:01 What do you think about clinical trials for smoldering myeloma? Are there any you recommend?
29:46 Should family members of myeloma patients get tested?
31:32 How valid is a bone marrow biopsy if your myeloma is in another part of the body that isn't sampled?
33:09 How common is it to have non-secretory and secretory myeloma?
35:01 Can radiation exposure in a parent later cause cancers in their children?
35:52 How can patients get a second opinion from a myeloma expert like yourselves, how do you go about it, and what does it cost and is it covered by insurance?
Myeloma Expert Panel and Q&A -- Afternoon
0:08 Are there populations or parts of the world that get more multiple myeloma than others?
2:23 What is dexamethasone, why does it work, and can you discuss proper dosages and timing with treatment?
8:49 If I want to change the dose of a drug, how do you easily get a second opinion from a reputable myeloma specialist?
9:13 What is the process of knowing if you are transplant-eligible?
13:03 When do you stop maintenance therapy after transplant?
16:43 My genetics testing and imaging and treatments have been very expensive. How is that acceptable?
17:45 If a patient relapses after transplant while on maintenance therapy within the first year, what should they do next?
19:30 Is it reasonable to expect that bones begin to heal if they have been damaged by myeloma?
20:50 What do you do for consolidation therapy and for how long?
21:11 I had a transplant and did a year of consolidation with the same drugs I had for induction. Is that standard of care?
23:34 I'm on maintenance therapy after transplant and I experience a lot of fatigue. Will this get better?
26:23 I'm not on Revlimid only Velcade and dex for maintenance. Why am I experiencing fatigue?
27:02 Does transplant raise your resistance to myeloma drugs?
27:29 Can amyloid or myeloma metastasize to other parts of the body like the organs or the brain?
28:06 What is a common dose of melphalan during ASCT for an older patient (72 years old)?
29:01 I have a lot of side effects from maintenance therapy one year after transplant but my doctor hasn't changed my treatment.
30:33 Will I have definitely kidney damage long term because of my myeloma?
31:43 Can Velcade and dex damage your heart?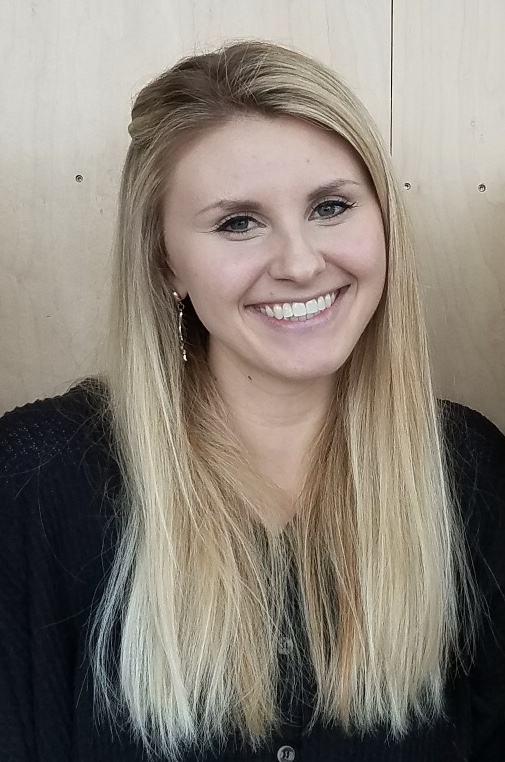 About the Author