The upcoming American Society of Hematology meeting is the largest meeting of experts in the world for blood cancers. I asked some of the world's best myeloma specialists what they considered to be their favorites from ASH 2017. I am so pleased to provide the myeloma patient population the "Best of the Best ASH 2017 Myeloma Abstracts."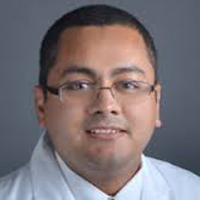 Dr. Usmani is the Director of Clinical Research in Hematologic Malignancies; Director of Plasma Cell Disorders; Clinical Associate Professor of Medicine, Levine Cancer Institute/Carolinas HealthCare System Charlotte, North Carolina Clinical Professor of Medicine, UNC-Chapel Hill School of Medicine Chapel Hill, North Carolina. In addition he is serving as the Editor-in-Chief of the ASH 2017 News Daily. He certainly has a ringside seat to all that is newsworthy. Dr. Usmani has chosen Abstract 3110 as one of his favorites. This abstract is the use of Kyprolis, Revlimid, dex and daratumumab for newly diagnosed myeloma patients. Abstract 3110 - Daratumumab (DARA) in Combination with Carfilzomib, Lenalidomide, and Dexamethasone (KRd) in Patients with Newly Diagnosed Multiple Myeloma (MMY1001): Updated Results from an Open-Label, Phase 1b Study
Dr. Usmani states "I have chosen this abstract because of the favorable safety data, the primary end-point of this small phase I, as it sets up the stage for larger Phase II/III trial designs to build on the Kyprolix/Revlimid/dex experience generated by Drs. Landgren and Jakubowiak. This study lines up well with other presentations that have combined Dara with front line regimens (such as Dara-VMP, Mateos et al; Dara-RVd, Voorhees PV et al). We still have to wait for more data before preferentially assigning one regimen over the other based on disease biology/risk at diagnosis."
Results and Conclusions:Results:
Among the 22 patients enrolled in the study, the median age was 59.5 years. The median duration of follow-up was 13.1 months, At the clinical cutoff date of June 16, 2017, the most common grade 3 or 4 treatment emergent adverse events were consistent with the results from prior studies of Daratumumab and KRD (Kyprolis, Revlimid, Dexamethasone. Because of prior questions with regard to cardiac events the median left ventricular ejection rate was evaluated and showed no change over time from baseline. Twenty One response-evaluable patients achieved an overall response rate of 100%, including 43% stringent complete response (sCR), 14% complete response (CR), 33% very good partial response (VGPR), and 10% partial response (PR); responses deepened with treatment duration. Responses among 15 patients who did not undergo stem cell transplant were as follows: 40% sCR, 20% CR, 27% VGPR, 13% PR. At the time of follow-up, all patients were alive and the 12-month progression free survival rate was 95%. Stem cell collection yields were consistent with previous KRd studies and 15/20 eligible patients had a response of ≥VGPR prior to stem cell harvest. Among the 20 eligible patients, median number of cycles received prior to stem cell harvest was 5. Conclusion: DARA+KRd, with weekly Kyprolis dosing, is well tolerated in patients with newly diagnosed Multiple Myeloma and demonstrates a safety profile consistent with previous reports of DARA and KRd. High response rates were observed with DARA+KRd and the depth of response improved with treatment duration. No adverse impact on stem cell collection was observed. These data support further investigation of DARA+KRd in newly diagnosed myeloma. The initial results show tremendous promise, and the true potential of this regimen will be revealed as the overall survival data matures. Thank you Dr. Usmani.