ASH 2018: Ixazomib and Elotuzumab Combos are Promising for High-Risk Smoldering Patients
None of the 50 smoldering myeloma patients with high-risk genetics who took part in a phase 2 clinical trial of early intervention with a combination of elotuzumab, lenalidomide and dexamethasone progressed to active myeloma and monitoring of them is ongoing.
Patients who took part in the trial ranged in age from 29-79 and were found to have at least one high-risk genetic antigen (including 17p deletion, t(4; 14), and 1q gain). Toxicities and adverse events were reported to be normal and manageable, including 92% who experienced fatigue and 72% who experienced diarrhea.
Dr. Irene Ghobrial, head of the Center for Prevention of Progression of Blood Cancers at Dana-Farber Cancer Institute in Boston, MA observed that in no other cancer do patients tolerate doing nothing until a cancer becomes active and causes complications.
The goal of the trial is to determine which patients' genetic markers lead to high-risk smoldering multiple myeloma (SMM) status. Studies by Dr. Robert Kyle have showed that 51% of SMM patients will develop active myeloma within five years.
Dr. Ghobrial also presented on the combination of ixazomib, lenalidomide and dex for high risk smoldering myeloma patients. In that study of 26 patients, patients received ixazomib/len/dex for 9 cycles and then ixazomib/len as maintenance. The overall response rate was 89%. None of the patients have progressed to active myeloma a the time of the abstract date.
Although further genomic research is needed to determine standard classifications to accurately identify which smoldering myeloma (SMM) patients are at high-risk to develop active myeloma, which is one of the goals of the PROMISE study that is led by Drs. Ghobrial and Ivan Borrello from Johns Hopkins.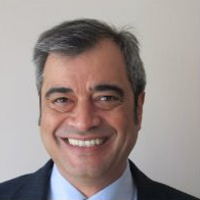 about the author
Greg Brozeit
Greg Brozeit has been engaged in myeloma patient advocacy since 1998. He began working with the Myeloma Crowd in 2015. Prior to that, he consulted with Dr. Bart Barlogie at the University of Arkansas after working with the International Myeloma Foundation for 15 years, where he inaugurated the public policy advocacy program, patient support group outreach and IMF Europe, organizing more than 100 physician and patient education programs. He earned his BA in political science from Loyola University in New Orleans and lives in northeast Ohio.