The Friday symposiums before the American Society of Hematology meeting are some of the best reasons to attend the conference. In one morning session, several myeloma "debates" were presented with two doctors each taking a contrasting opinion. The debate still rages - should myeloma patients go immediately to transplant or wait until they relapse?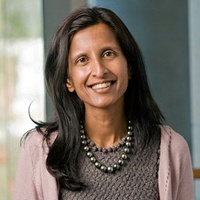 Amrita Krishnan, MD of City of Hope started off by proposing that having an early transplant is better for a multitude of reasons:
Your best therapy should be given at the beginning of treatment. Stem cell transplant is still the single most effective therapy in myeloma. Melphalan (used in transplant) is a decades-old drug but is still a strong choice.
There are side effects related to transplant but they are usually tolerable and are mostly short lived.
Stem cell transplant gives patients a better shot at becoming minimal residual disease (MRD) negative.
Further, you have a better shot at staying MRD negative if you have a transplant.
If you delay transplant, you could be gambling. If you wait too long after other lines of therapy, you might not qualify for a transplant. One study showed that 20% of patients who waited were no longer qualified to get one.
While there is a risk of secondary cancers (like AML), the risk is very low. In one study, there was a .3% risk of developing a secondary cancer using Revlimid/Velcade/dex and a 1% chance for transplant patients. She suggested that preventing patients from dying of myeloma is a better goal than preventing a secondary cancer.
She concluded by saying that there really is no debate: transplant is safe, provides deeper and longer remissions, is inexpensive and is a potential platform to partner with immunotherapies (like vaccines, CAR T, etc.)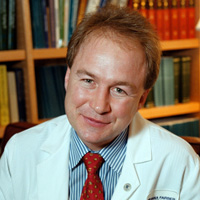 Paul Richardson, MD of the Dana Farber Cancer Institute favored transplant later or if needed. He noted that:
There was better progression free survival but not better overall for patients who used Revlimid/Velcade/dex induction treatment vs. Revlimid/Velcade/dex alone.
Triplet and quad therapies are now leading to deeper responses for newly diagnosed multiple myeloma.
New combinations like Isatuximab and Revlimid/Velcade/dex induction are achieving strong responses (100% in this case)
Using induction that includes a proteasome inhibitor was key to getting good overall results prior to transplant
There can be long term toxicities with transplant
Clinical trials are in progress (such as the DETERMINATION I trial) that are looking at minimal residual disease negative patients after combination therapies
There could be more genetic changes or a more aggressive myeloma at relapse if a patient has been exposed to melphalan
He noted that transplant has always been the best way of driving down the tumor burden for high risk patients, but is it now?
Both doctors made very valid points. At the beginning and end of the session, a poll was taken of hundreds of participants to gauge their opinions and at the close, over 80% of the doctors would still use transplant early, even in the age of newer treatments.