I went to the exhibits at the American Society of Hematology today. All of them. Here are some highlights that I thought worth reporting from the myeloma patient perspective.
Random Tips
You really can learn a lot from the exhibits especially things like a display from GSK: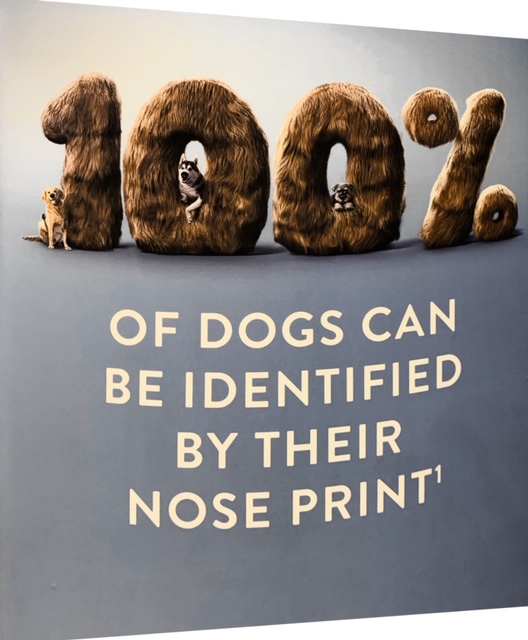 MRD Testing
A test called clonoSEQ (clonoSEQ.com) is available as an FDA-cleared in-vitro diagnostic test service provided by Adaptive Biotechnologies for use in multiple myeloma patients to detect and monitor measurable residual disease (MRD) in bone marrow samples. One must have an original sample from before any treatment that can be used for the testing. Also, I was told that it won't work for patients who are in remission.
BiTE Technology
AMGEN Oncology had a very nice display on their Bi-Specific T-Cell Engager (BiTE®) technology. This included a video of how it all works.
The primary issue with these so far is that they require continuous infusion (at least for the first drug (AMG 420) that has been approved). Newer products AMG701 will have a so-called Fragment Crystallized (Fc) domain complexed with the product to extend the amount of time before it is eliminated from the body.
BMT Help
UF Health displayed their Blood and Marrow Transplantation Program based out of their Cancer Center (UFHealth.org/BMT).
More Immunotherapies
Bristol-Myers Squibb (now including Celgene) had a large display that included these programs in Multiple Myeloma (MM). See below:

Daratumumab Everywhere
Janssen displayed their Multiple Myeloma program that included some exciting news for Daratumumab and other products in earlier phases. Note that they are pursuing Daratumumab in previously untreated multiple myeloma and JNJ-68284528 BCMA CAR T-cell therapy for relapsed/refractory multiple myeloma (R/R MM) are both in Phase 3 testing. BCMA = B-Cell Maturation Antigen. CAR = Chimeric Antigen Receptor. See below: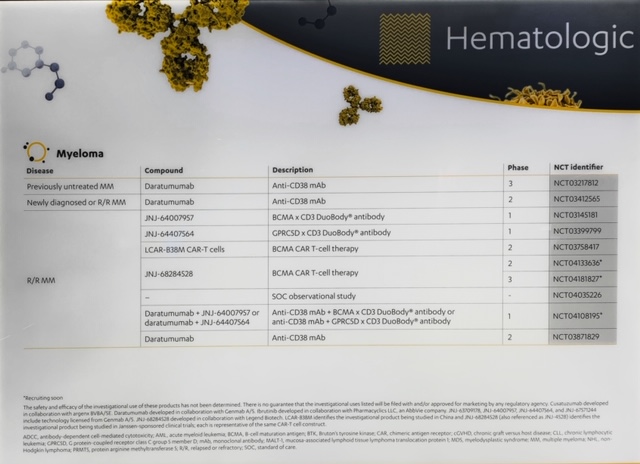 Thank you to our Myeloma Coach ASH 2019 sponsors: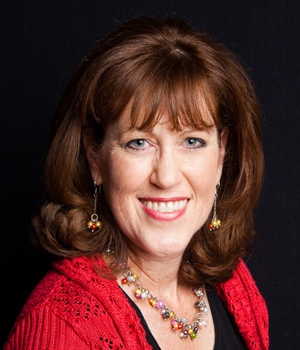 about the author
Jennifer Ahlstrom
Myeloma survivor, patient advocate, wife, mom of 6. Believer that patients can help accelerate a cure by weighing in and participating in clinical research. Founder of Myeloma Crowd by HealthTree and the HealthTree Foundation.