Whether it's 64¢ from your morning cup of coffee, 19¢ from a trip to the grocery store or, 38¢ from your gym membership, every cent you donate to HealthTree Foundation Inc. through RoundUp App is impactful. Believe it or not, your spare change can change the game for us.
Monthly donations help us:
Grow: Grow the number of patients sharing their stories with one another so myeloma investigators can do more statistically meaningful research.
Develop: Develop partnerships with both myeloma academic and community centers to invite all myeloma patients to benefit from HealthTree tools and share their myeloma story so myeloma researchers can help those that need it the most.
Transform: Transform the way research is being done and allow myeloma researchers to perform their work with validated data from real myeloma patients. This is a complete reinvention of traditional academic research where patients are key contributors to their own cure.
Inspire: Inspire myeloma researchers to develop new hypotheses by inviting myeloma patients to join surveys and studies inside of HealthTree.

And so much more.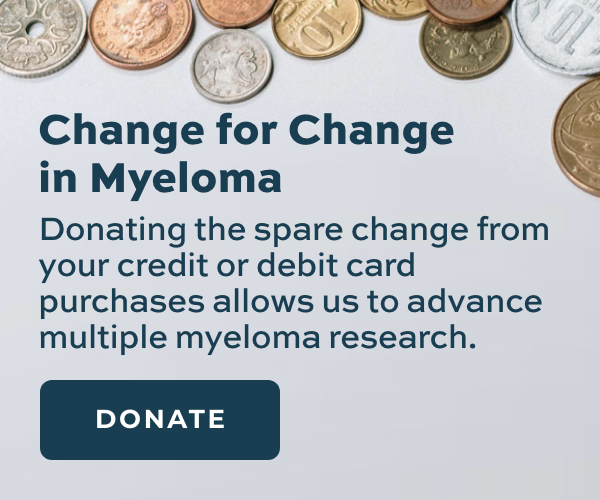 If you've never used RoundUp App before, they're an app focused on making charitable giving easier for nonprofits and donors. It's completely free to join and you can start giving to us directly at https://roundup.app/p/HealthTreeFoundationInc. Even if you don't join the app, you can still submit one-time donations to our organization through RoundUp App without creating an account. With your support and their added matches, we can continue to change for change in myeloma.
Here is a little video to learn more: Roundup App
Sign up to donate your spare change (https://roundup.app/p/HealthTreeFoundationInc) now and become a HealthTree Foundation game-changer.