Clinical Trial: New Multiple Myeloma BCMA CAR T Cell Trial from Poseida Therapeutics Opens at Sarah Cannon and MD Anderson
A new CAR T Cell Trial is underway this month at Sarah Cannon in Nashville, TN and at MD Anderson Cancer Center in Houston, TX. This is a Phase 1 study of P-BCMA-101 autologous T stem cell memory (Tscm) CAR-T cells in patients with relapsed and/or refractory MM.
Poesida Therapeutics is a San Diego-based company that presented pre-clinical data for the P-BCMA-101 product at the CAR-TCR Summit in Boston earlier in September 2017. Devon Shedlock, PhD and senior director of immuno-oncology demonstrated potent and persistent anti-tumor activity, tumor elimination without re-administering the drug and prolonged survival. Poseida uses a proprietary piggyBac™ non-viral gene delivery system and Centyrin™ binding domain, which enables a streamlined and scalable manufacturing process that does not employ viruses, cytokines or magnetic beads and consistently produces high concentrations of modified T cells necessary to treat patients. This is an advantage for both safety in the lab environment as well as speed of production. This process yields an exceptionally high percentage (>70%) of the highly desirable stem cell memory T cell subtype (Tscm) even when starting with low patient numbers of Tscm. Poseida has now demonstrated that P-BCMA-101 can achieve 100% survival in an ultra-stringent p53 knockout mouse xenograft model developed at MD Anderson Cancer Center. These mice are implanted with a highly aggressive human myeloma cell line that has been genetically modified to knockout p53, a tumor suppressor protein involved in many types of cancer. This system accurately models the 30-50% of relapsed/refractory multiple myeloma patients whose tumor develops perturbations in the p53 pathway. Multiple myeloma tumors with p53 mutations are not fully responsive to any existing therapeutic on the market and these patients have an extremely poor prognosis.
Learn more and connect with this trial directly here:
Poseida BCMA CAR T Trial
Find all eligible clinical trials for your myeloma here:
Find Myeloma Clinical Trials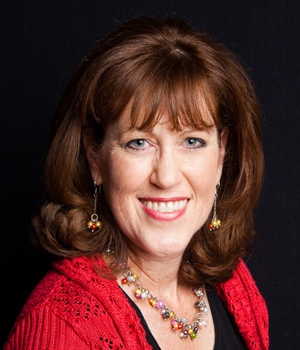 about the author
Jennifer Ahlstrom
Myeloma survivor, patient advocate, wife, mom of 6. Believer that patients can help accelerate a cure by weighing in and participating in clinical research. Founder of Myeloma Crowd by HealthTree and the HealthTree Foundation.