Elotuzumab, Pomalyst and Dex Show Decreased Risk of Progression in Multiple Myeloma
Elotuzumab was approved in 2014 for the treatment of multiple myeloma when combined with Revlimid and dexamethasone, but recent study results from the ELOQUENT-3 study, may expand FDA approval for one more myeloma combination.
In a recent Phase II study, elotuzumab was used with Pomalyst (pomalidomide) and low-dose dexamethasone and lowered the risk of progression by 46% in previously treated myeloma patients, compared to Pomayst and dex alone.
The EPd combo lengthened survival to 10.3 months compared with the Pd 4.7 months and twice as many patients responded to the triplet combination.
"The ELOQUENT-3 trial is the first randomized trial comparing the standard of care, pomalidomide and low dose dexamethasone, with and without the addition of a monoclonal antibody. These data support the hypothesis that the addition of elotuzumab to pomalidomide and dexamethasone elicits a synergistic effect and prolongs, significantly, the progression-free survival of heavily pretreated patients with myeloma, regardless of the number of prior therapies," said Meletios A. Dimopoulos, M.D., professor and chairman of the Department of Clinical Therapeutics at the National and Kapodistrian University of Athens, School of Medicine. "We believe that EPd, if approved by regulatory authorities, could become an important potential treatment option for patients with relapsed/refractory multiple myeloma whose disease has progressed after treatment with lenalidomide and a proteasome inhibitor."
This will provide yet another option for myeloma patients who experience relapse.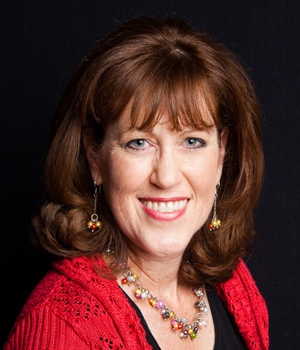 about the author
Jennifer Ahlstrom
Myeloma survivor, patient advocate, wife, mom of 6. Believer that patients can help accelerate a cure by weighing in and participating in clinical research. Founder of Myeloma Crowd by HealthTree and the HealthTree Foundation.