More myeloma patients may soon have access to CAR T-cell therapy because Bristol-Myers Squibb (BMS) and bluebird bio applied to the U.S. Food & Drug Administration (FDA) to be allowed to treat eligible relapsed and refractory patients.
Bristol-Myers Squibb submitted their Biologics License Application to the FDA based on their results from the Phase II KarMMa Study, which studied the safety and effectiveness of the CAR T treatment in pre-treated myeloma patients. A Biologics License allows pharmaceutical companies to sell their treatments commercially.
The study met its primary goal of overall response rate and the secondary endpoint of complete response rate in the study patients. The CAR T therapy targets BCMA, a protein that is nearly universally expressed on myeloma cells.
In phase 1 and 2 clinical trials Idecabtagene vicleucel (bb2121) found "adverse events" to be "very manageable [with] low rates of cytokine release syndrome (CRS) and neurotoxicity," according to Dr. Noopur Raje from Massachusetts General Hospital's Center for Multiple Myeloma. Overcoming CRS issues has been one of the major issues to overcome in CAR T-cell research.
Eligible patients must have been heavily treated with at least three prior lines of therapy.
Additional trials for bb2121 are being conducted for newly diagnosed and minimally treated patients.
Read the press release here.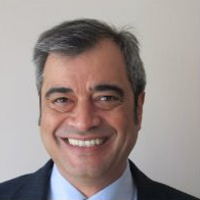 about the author
Greg Brozeit
Greg Brozeit has been engaged in myeloma patient advocacy since 1998. He began working with the Myeloma Crowd in 2015. Prior to that, he consulted with Dr. Bart Barlogie at the University of Arkansas after working with the International Myeloma Foundation for 15 years, where he inaugurated the public policy advocacy program, patient support group outreach and IMF Europe, organizing more than 100 physician and patient education programs. He earned his BA in political science from Loyola University in New Orleans and lives in northeast Ohio.