Did you know that the genetics of your myeloma affect how high-risk or low-risk your disease is? Some of the top myeloma doctors in the world answered our questions about risk, genetics and even treatment of the different cytogenetic abnormalities that crop up in multiple myeloma. You can watch the following HealthTree University videos to learn more about this important aspect of your disease. You can watch the entire course at university.healthtree.org.
20.06 Why is chromosome 14 a site of high-risk myeloma genetics? What is the job of Chromosome 14?

20.07 What is a 17p deletion? Why is Del of 17p considered high risk?

20.08 Can only a percentage of your myeloma cells possess 17p deletion? How is that percentage determined?

20.09 Can only one allele of chromosome 17 have a deletion? How does this affect risk?

20.1 What does it mean if you have a mutation in chromosome 17 and a deletion? How is this tested? How does this affect risk?

We'd like to thank our faculty who donated their time in creating these videos, including:
Fotis Asimakopoulos, MD, PhD
Cesar Rodriguez Valdes, MD
Donna Reece, MD, FRCPC
Want more?
We have over 300 HealthTree University videos online at university.healthtree.org! Learn the basics (and the not-so-basics) of myeloma from some of the top myeloma doctors in the world!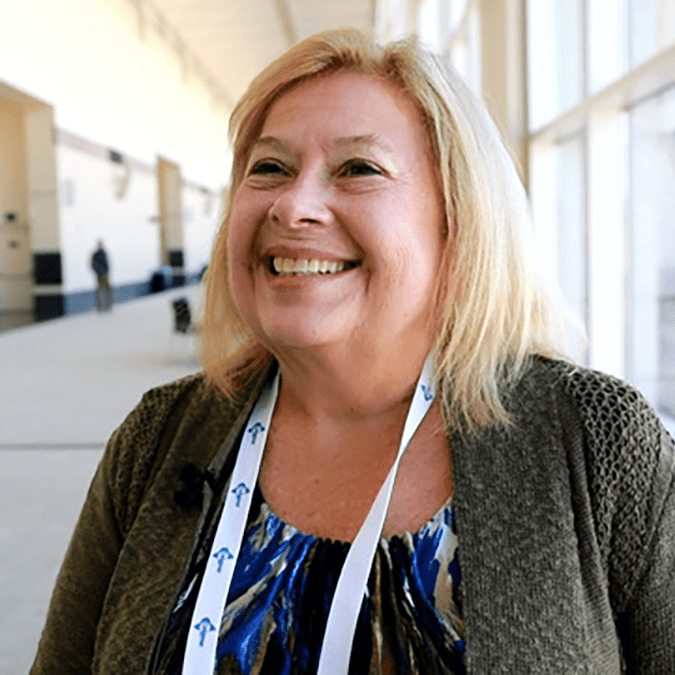 about the author
Cynthia Chmielewski
Cynthia Chmielewski is a professional educator and myeloma advocate. As a former teacher, she now teaches myeloma patients how to advocate for themselves as the Director of HealthTree University.