"Myeloma patients who are African-American and Hispanic typically get to the right treatment much later. In a lot of cases they may not get to the right treatment at all. We also know that the burden of cost of care is much higher for minority patients." – Dr. Sikander Ailawadhi
There is a critical need to raise awareness of the treatment gaps among minority populations living with multiple myeloma. How can myeloma patients get the best care no matter where they live when factors like age, geography, socioeconomic status, ethnicity, gender, and insurance type heavily influence the path to empowerment?
For some, that path to empowerment is not always smooth. Diahanna Vallentine's late husband was diagnosed with MGUS, often referred to as a precursor to multiple myeloma. As any care partner in this position, Diahanna's research uncovered more questions than answers. When she sought clarity to these questions from her husband's care team, she was met with outright hostility.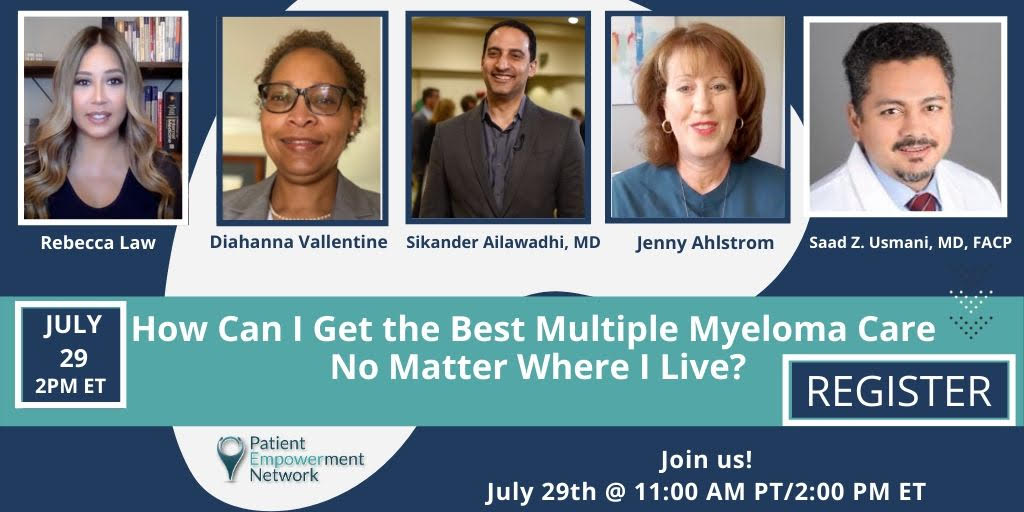 On July 29th @ 11:00 AM PT/2 PM ET, register to join our panel of distinguished myeloma experts and patient advocates who will tackle how we achieve health equity for multiple myeloma patients no matter geography.
Register now, and submit your questions to question@powerfulpatients.org. You can learn more at https://powerfulpatients.org/event/july29/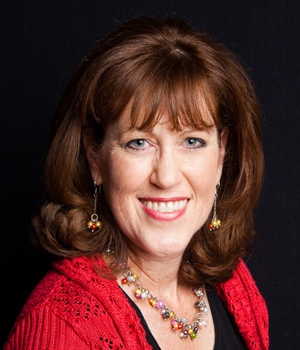 about the author
Jennifer Ahlstrom
Myeloma survivor, patient advocate, wife, mom of 6. Believer that patients can help accelerate a cure by weighing in and participating in clinical research. Founder of Myeloma Crowd by HealthTree and the HealthTree Foundation.