Melflufen is an anti-myeloma drug by Octopeptides AB given by IV infusion that is currently in clinical trials. Dr. Paul Richardson of the Dana Farber Cancer Institute shared an update on the HORIZON study results at the recent International Myeloma Workshop (IMW) conference in Boston.
Melflufen is a new IV therapy currently in clinical trials for multiple myeloma patients. It has been found to be effective for patients who have relapsed after 5 different types of therapy and for patients with extramedullary disease (where myeloma is found outside of the bone marrow). These patients are hard to treat because the myeloma has become more sophisticated, resistant to treatment and has escaped the bone marrow. Melflufen is called a peptidase enhanced cytotoxic (PEnC) that delivers a toxic payload of melphalan in cells that are over-expressed with cancer.
Recent (June) study results showed that the overall response rate was 28% and in extramedullary patients, the overall response rate was 29%. The majority of patients (86%) had their disease stabilize. The treatment was generally well tolerated. The mean progression free survival was 4 months. Dr. Richardson stated:
"The number of patients with resistant myeloma characterized by extra-medullary disease and high-risk cytogenetics is increasing, despite recent advances, and there is a real need for additional treatment options based on new mechanisms of action. Melflufen continues to demonstrate promising activity and manageable toxicity in the relapsed and refractory setting, and in particular amongst patients who are triple-class refractory."
According to Dr. Richardson, adding melflufen to additional standard myeloma treatments will be key in future trials.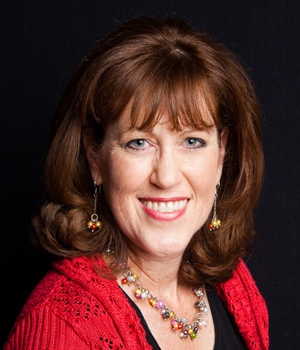 about the author
Jennifer Ahlstrom
Myeloma survivor, patient advocate, wife, mom of 6. Believer that patients can help accelerate a cure by weighing in and participating in clinical research. Founder of Myeloma Crowd by HealthTree and the HealthTree Foundation.