BY JENNY AHLSTROM After I finished three years of myeloma treatment, I was cautiously optimistic but realistically worried about the future of my health. Would the aggressive treatment I had "stick" for years or would I have an aggressive form of myeloma that would cause an immediate relapse? Because I am not keen on a last-minute panic attack when it comes to my health, I logged in to www.clinicaltrials.gov to review the open clinical trials, just in case I needed one. I was blown away. There were over 425 active clinical trials for myeloma testing new drugs or combinations of drugs with names that meant nothing to me. How was I supposed to choose my next treatment when I didn't know what the difference was between pomalidomide and lenalidomide? Or if daratumumab might be interesting? Or how immunotherapies were used in myeloma? With a medical community that disagreed about the approach to myeloma, how could I find the best, most appropriate clinical trial for me? That simple question started my journey to find answers for questions we all share. After I learned that fewer than 3-5% of myeloma patients participate in clinical trials, it became very obvious that unless more of us joined these trials, new discoveries were going to take the typical 10 years to find. I don't think most of us have that kind of time -we're on myeloma time!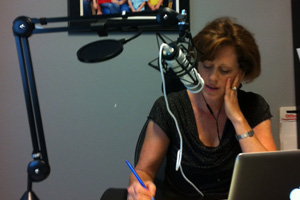 The first mPatient Myeloma Radio show Being an impatient myeloma patient, I decided to start an online radio show and named the series mPatient Myeloma Radio. Not a radio broadcaster by any means (and that should be fairly obvious to everyone) I started interviewing the best and brightest in myeloma to learn more about the latest, cutting-edge research being done. In the second show, Dr. Tricot said, "Getting the right treatment is not a matter of convenience." I am finding that pushing the envelope in myeloma is equally inconvenient but work worth the reward. I (and I hope many of you) now know what is happening in myeloma by investigators all over the world and know the key research and clinical trials taking place. While a clinical trial may not be right for every situation, it is the way that new discoveries are found and tested in multiple myeloma. They are what leads to a cure. I have now participated in three clinical trials and will choose one if and when I relapse. Because of this show, I feel more prepared to make those decisions. I have interviewed over 40 top myeloma specialists from all over the world. I am grateful and overwhelmed at their knowledge and skill. I now know what pomalidomide is, who should think about allo transplant, how the measles virus works, how myeloma treatment works in Europe compared to the US, and what my best options would be at relapse. I hope you or your family members or caregivers care enough about gaining the same knowledge that can steer you in the right direction. I've had patients leave comments on shows and email me that they want to join a clinical trial or have joined a clinical trial because of the show. This is the reward for my "pay to work" project - the ability to make educated decisions about our care. We are the ones ultimately responsible for our treatment and have more power than we think in shaping the care we receive. Because I also started the Myeloma Crowd website, I'd like to now consolidate. Starting in January 2015, the mPatient myeloma Radio series will now be called the Myeloma Crowd Radio series. The format will be the same - I will be posting all new upcoming shows and full shows with transcripts on the Myeloma Crowd site. The www.mpatient.org site will remain up for links to old shows, but archived 2014 shows will also be moved onto the Myeloma Crowd site over time. I am thrilled when someone learns something new that helps guide their treatment decisions. It makes the effort worthwhile and the knowledge that someone may join a clinical trial that could be a cure for myeloma is the most rewarding of all. I hope you will consider the amazing number of new options and trials trying to hit myeloma from every side. The ever growing number of active trials (576 last time I checked) are not as overwhelming and the terminology is becoming manageable now that I know more. We have an entire community of dedicated myeloma specialists that want to see victory - patients cured from this disease. They won't quit and neither should we. Our first show of 2015 on January 9 will feature our first myeloma specialist of the series - Dr. Robert Orlowski, MD, PhD, who was brave enough to join MY experiment to make us all more informed, more capable patients with far better outcomes than we could be otherwise. All the best to you and yours, Jenny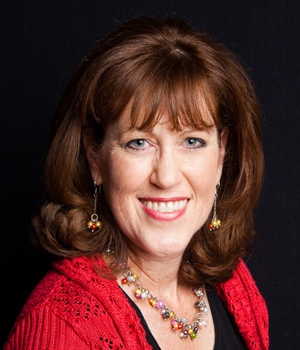 about the author
Jennifer Ahlstrom
Myeloma survivor, patient advocate, wife, mom of 6. Believer that patients can help accelerate a cure by weighing in and participating in clinical research. Founder of Myeloma Crowd by HealthTree and the HealthTree Foundation.