BY PAUL KLEUTGHEN Several studies have been published recently that present the benefits of MM therapy that includes lenalidomide. A recent study in the journal Blood publishes results of a therapy option when patients become refractory to lenalidomide. The study defines 'refractory' as relapse of disease on or within 60 days after stopping treatment. The core of the article discusses the outcomes of a treatment regimen composed of the triplet pomalidomide (Pomalyst), bortezomib (Velcade) and dexamethasone with the following dosing schedule :
Pomalidomide 4 mg on day 1 to 21 of a 28-day treatment cycle;
Bortezomib 1.3 mg/m sq on days 1,8, 15, 22 of the cycle (IV or subcutaneous);
Dexamethasone 40 mg days 1, 8, 15 and 22 of the cycle.
The treatment program consisted of 8 treatment cycles.
The results of this study are very encouraging :
Overall response rate was 86 % with nearly one quarter showing stringent complete response or complete response;
All the patients with del 17p (22 % if the patient pool) showed objective response rates;
The median duration of response was 14.3 months;
At time of analysis the median OS had not yet been reached;
Treatment was well tolerated overall;
Peripheral neuropathy was observed in 68 % of the patients but about 2/3 of those were of grade 1 (the lowest).
It is also worth noting that nearly 20% of the enrolled patients were previously refractory to bortezomib and close to 50 % of the patients had intermediate or high-risk characteristics
. Treatment outcomes for these subgroups were similar to the remainder of the patient cohort. The authors conclude that :
'PVD is a highly attractive option in patients with relapsed lenalidomide-refractory MM. PVD is an appealing second-line option in many patients given the well-accepted use of lenalidomide-containing regimens in the frontline setting and lenalidomide maintenance therapy after autologous stem cell transplant. The noteworthy difference in OS and PFS suggests that patients can easily be rescued with subsequent treatment regimens after progressing on PVD.'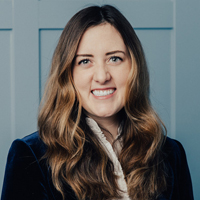 about the author
Allyse Shumway
MyelomaCrowd Editorial Contributor. Daughter to a parent with cancer.