The National Cancer Institute (NCI) awarded a $6 million grant to a team of myeloma researchers to study how myeloma treatment can be improved to help patients—especially those with relapsed and refractory disease—overcome drug resistance.
Dr. Keith Stewart, the principal investigator, will lead one of three projects together with Dr. Leif Bergsagel, his colleague from the Mayo Clinic in Scottsdale, AZ, and Dr. Brian Van Ness from the University of Minnesota. Dr. Shaji Kumar from the Mayo Clinic in Rochester, MN is also a member of the research team.
The study will focus on understanding the genetics of why patients fail to respond to the two most common classes of drugs currently used by myeloma patients: IMiDs and proteasome inhibitors. One goal is to develop a "drug screening platform" for clinical use to determine how each patient's genetics might effectively respond to combination therapies that are now common in myeloma treatment.
"Understanding and responding to drug resistance is not a one-size-fits all proposition," said Dr. Stewart, "one of our study's goals is to minimize or eliminate a trial and error approach to therapy by interpreting a patient's genetics to pick the right combination of drugs that works for them."
Dr. Stewart's team will also try to identify and categorize "tumor sub-populations" and predict how one's genetics "may contribute to emerging resistance."
"We are getting closer to being able to interpret the unique complexity of each myeloma patient's genetics," added Dr. Van Ness. "Our study will help us to quickly create a therapeutic roadmap to assist physicians to minimize serious toxicities and pick the optimal route to the most effective treatment for each patient."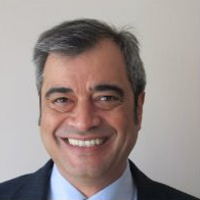 about the author
Greg Brozeit
Greg Brozeit has been engaged in myeloma patient advocacy since 1998. He began working with the Myeloma Crowd in 2015. Prior to that, he consulted with Dr. Bart Barlogie at the University of Arkansas after working with the International Myeloma Foundation for 15 years, where he inaugurated the public policy advocacy program, patient support group outreach and IMF Europe, organizing more than 100 physician and patient education programs. He earned his BA in political science from Loyola University in New Orleans and lives in northeast Ohio.