New Drug Class from Cellectar Bioscience Shows Responses in Early Relapsed/Refractory Myeloma Studies
Cellectar Bioscience has run a series of early clinical trials using a new drug called CLR 131. CLR 131 is a phospholipid-drug conjugate (PDC) being developed for the treatment of multiple myeloma and other blood cancers. The drug delivers a radioactive, toxic compound directly to cancer cells by targeting specific lipid molecules in their membrane. The phase I study included 4 treatment groups that were given different doses to determine safety. It was shown in the earlier study groups that a single dose of the treatment improved patient survival. In the most recent patient group of the phase I study, three relapsed/refractory patients who had previously received more than five lines of therapy for their myeloma benefitted from the treatment. After 85 days of follow-up, two patients had achieved stable disease, and one had a partial response. One patient experiencing stable disease attained a 44% reduction in M protein. The patient experiencing a partial response had an 82 percent reduction in flow light chains. This patient did not produce M protein, received seven prior lines of treatment including radiation, stem cell transplantation and multiple combination treatments including one with daratumumab that was not tolerated. These new results from the fourth and last group of patients led researchers to believe that a two or three dose schedule may have greater impact. A fifth study group will be created for the Phase I study testing two or three administrations of the treatment. This treatment has been given orphan status by the FDA and a phase II study is also underway testing a single dose with the option for a double dose about 74-180 days later. The study is open at 10-15 cancer centers in the United States for myeloma, leukemia and lymphoma. In addition to the CLR 131 infusion(s), myeloma patients will receive 40 mg oral dexamethasone weekly for up to 12 weeks. Jim Caruso, president and CEO of Cellectar Biosciences said:
"The encouraging data from Cohort 4 including the partial response and the DMC's determination that the 31.25 mCi/m2 of CLR 131 was safe is impressive in light of the highly advanced disease and heavily pretreated patients within the cohort. Given the preclinical and clinical data results we've seen to date, the company intends to advance the compound into a fifth cohort using a multi-dose regimen"
To learn more about this Phase II clinical trial, click here: CLR 131 Clinical Trial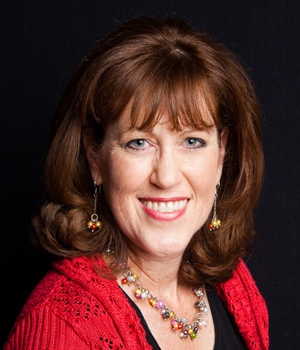 about the author
Jennifer Ahlstrom
Myeloma survivor, patient advocate, wife, mom of 6. Believer that patients can help accelerate a cure by weighing in and participating in clinical research. Founder of Myeloma Crowd by HealthTree and the HealthTree Foundation.