University of Kentucky (UK) researchers have discovered a new compound that targets the active site of proteasomes. Proteasomes are the garbage processor of cells, breaking down old proteins into smaller peptides so they can be re-used in the creation of new proteins. In multiple myeloma, several proteasome inhibitors have been developed to treat multiple myeloma including bortezomib, carfilzomib, and ixazomib. Most myeloma patients will use these therapies in combination with other classes of myeloma drugs, but many patients develop an eventual resistance to the drugs.
This new compound, called G4-1, was shown to have improved disease control over the carfilzomib arm in mouse models and was shown to be effective in killing parental cells and model cell lines that had become resistant to bortezomib or carfilzomib. G4-1 is a reversible inhibitor that targets the beta5 and beta5i subunits of the proteasome. These subunits are located on the two different subtypes: Constitutive Proteasome and Immunoproteasome, respectively.
The toxicity profile appears to be low based on initial study results, and mice tested with G4-1 retained normal weight compared to mice in the carfilzomib arm, which lost weight.
Potential advantages of this therapy could be to extend the life of existing treatments like bortezomib, ixazomib or carfilzomib and reduce the risk of developing drug resistance to these key drugs. The next steps of the development will be led by investigator Dr. Chang-Guo Zhan, University Research Professor and Director of the Molecular Modeling and Biopharmaceutical Center at the University of Kentucky College of Pharmacy. "We are excited about the therapeutic potential of this unique, non-peptide proteasome inhibitor because it could become a truly effective and safe anti-cancer drug for all types of cancers," said Dr. Zhan.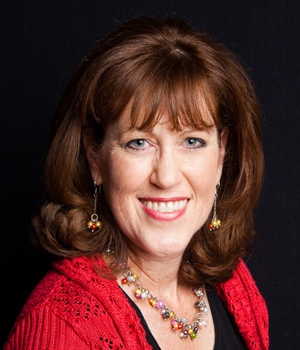 about the author
Jennifer Ahlstrom
Myeloma survivor, patient advocate, wife, mom of 6. Believer that patients can help accelerate a cure by weighing in and participating in clinical research. Founder of Myeloma Crowd by HealthTree and the HealthTree Foundation.