Ninlaro with Dex and Revlimid Extends Survival for Newly Diagnosed, Transplant Ineligible Myeloma Patients
New study results showed that the triplet combination including Ninlaro, lenalidomide and dex increased progression free survival for newly diagnosed myeloma patients who could not receive a stem cell transplant.
Results from the TORUMALINE-MM2 study showed that the all-oral option increased the time to progression by 13.5 months when compared to lenalidomide, dex and a placebo. The international Phase III study included 705 adult patients with newly diagnosed multiple myeloma who were not candidates for transplant.
Dr. Shaji Kumar of the Mayo Clinic reported the following findings:
| | | |
| --- | --- | --- |
| | Ninlaro/len/dex | Len/dex |
| Progression Free Survival (PFS) | 35.3 months | 21.8 months |
| PFS for high risk patients | 23.8 months | 18 months |
| Complete response rate | 26% | 14% |
| Adverse events (side effects) | 96.6% | 92.6% |
| Adverse events over Grade 3 | 88.1% | 81.4% |
The study results may pave the way for Ninlaro to be approved in newly diagnosed patients and the combination looks to be more helpful in patients with high risk genetic features. Today it is approved for patients who have received at least one prior therapy in more than 65 countries.
"There is a specific need in newly diagnosed multiple myeloma, given there are currently no approved all-oral, proteasome inhibitor-based treatment options," said Thierry Facon, MD, Lille University Hospital, principal investigator and lead author of TOURMALINE-MM2. "Findings from the TOURMALINE-MM2 trial are important overall for this patient population as well as across multiple subgroups including patients with high-risk cytogenetics. We hope these data will help inform future research and further progress for the multiple myeloma community."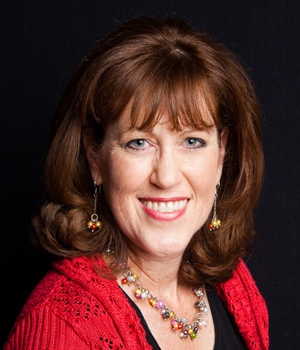 about the author
Jennifer Ahlstrom
Myeloma survivor, patient advocate, wife, mom of 6. Believer that patients can help accelerate a cure by weighing in and participating in clinical research. Founder of Myeloma Crowd by HealthTree and the HealthTree Foundation.