Excerpt from OncLive
The innovation that helped produce a dramatic leap forward in survival outcomes among patients across the spectrum of hematologic malignancies during the past decade has been continuing at a rapid pace, with the emergence of novel agents and therapeutic strategies with the potential to change treatment paradigms anew. Multiple Myeloma Five years from now, multiple myeloma will have a therapeutic backbone consisting entirely of combinations of novel agents, Sagar Lonial, MD, chief medical officer at Winship Cancer Institute of Emory University, said in a presentation at the 2015 Society of Hematologic Oncology Annual Meeting, held in Houston, Texas, in September. The combinations will involve immunomodulatory agents (IMiDs), proteasome inhibitors, and monoclonal antibodies. Stem-cell transplantation will retain a role in treatment of myeloma, but its role in the era of monoclonal antibodies will likely be a topic of multiple clinical trials. Lonial is a leading investigator into two of those novel antibodies: elotuzumab, which targets signaling lymphocytic activation molecule F7 (SLAMF7), and daratumumab, which is aimed at CD38. Both drugs have applications pending under the FDA's priority review program. Elotuzumab is being evaluated in combination with lenalidomide and dexamethasone for patients who have relapsed after one or more prior therapies. Daratumumab is under review as monotherapy for patients who have failed at least three lines of prior therapy or who are double refractory to a proteasome inhibitor and an IMiD. The phase III ELOQUENT-2 trial showed that more patients with relapsed/refractory multiple myeloma responded to lenalidomide and dexamethasone combined with the monoclonal antibody elotuzumab (79%) compared with lenalidomide and dexamethasone alone (66%). In addition, the triplet combination resulted in progression free survival benefit of almost 5 months, as well as an approximately 30% reduction in the risk of progression. In a phase II trial of patients who were heavily pretreated, daratumumab monotherapy resulted in a progression free survival of 3.7 months, with nearly 30% of patients responding and a duration of response of 7.4 months. Lonial said during an OncLive Peer Exchange program that some of the responses seen in this trial were stringent complete responses, which he found "quite striking" considering that the participants had received a median of five prior lines of therapy, including carfilzomib and pomalidomide as well as other drugs. Clinical trial data also are helping to delineate the optimal use of currently approved agents such as carfilzomib (Kyprolis), a proteasome inhibitor, and panobinostat (Farydak), a histone deacetylase inhibitor (HDAC). Panobinostat is the first HDAC inhibitor approved in multiple myeloma. In the ENDEAVOR trial, patients with one to three prior lines of therapy had significantly higher progression free survival rates with carfilzomib and dexamethasone treatment (18.7 months) than with bortezomib and dexamethasone treatment (9.4 months). Importantly, all patient subgroups benefited from carfilzomib, including those with prior bortezomib exposure. Panibinostat, which is indicated in combination with bortezomib and dexamethasone for patients who have received at least two standard lines of therapy, demonstrated its efficacy in the PANORAMA-1 trial. The addition of panobinostat to bortezomib and dexamethasone led to a higher overall ORR (58.5%) compared with placebo (41.4%) in patients who had received both prior bortezomib and either lenalidomide or thalidomide. The PFS was also 4.8 months longer with panobinostat than with placebo. Beyond the new agents and combinations under study, advances in genomic tumor profiling will drive change in treatment strategies, Lonial indicated. Current therapeutic approaches based on diagnostic tissue specimens may help guide treatment over the short term but may not reveal that clone that will be present at relapse, Lonial said. Recent studies have shown that myeloma is a disease consisting of both normal and malignant- cell biology, and treatment should target both types of biology. In the not-too-distant future, RNA sequencing will become standard diagnostic testing at the initial evaluation of a patient with myeloma, replacing both fluorescence in situ hybridization and gene expression profiling. RNA sequencing at presentation may not be reflective of myeloma genetics at relapse, so reassessment would be required when the disease burden has decreased and would be helpful in guiding maintenance therapy, said Lonial. "We will sequence patient samples after two to four cycles of therapy in order to understand the specifics of the remaining clone and how to target it," Lonial predicted. "This will guide maintenance therapy. Once patients become MRD [minimal residual disease]–negative, they will be randomized to continue or stop therapy based on their genetics at presentation." To read the article in its entirety, click here.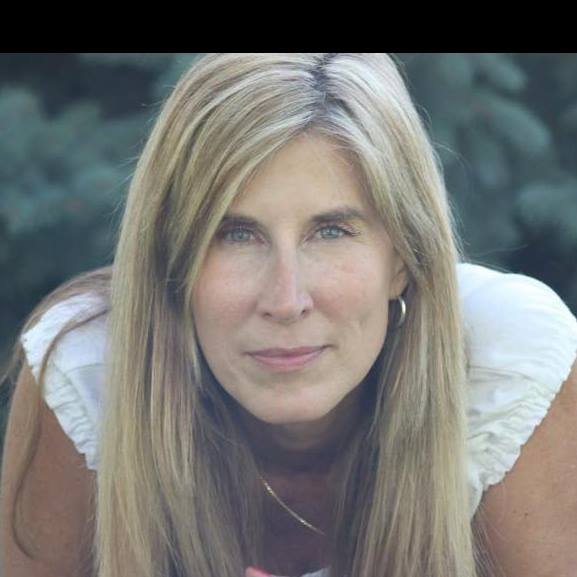 about the author
Lizzy Smith
Lizzy Smith was diagnosed with myeloma in 2012 at age 44. Within days, she left her job, ended her marriage, moved, and entered treatment. "To the extent I'm able, I want to prove that despite life's biggest challenges, it is possible to survive and come out stronger than ever," she says.