BY PAUL KLEUTGHEN Several months ago the Broad Institute (a collaboration between MIT and the Harvard Medical School) reported on the early development of a 'liquid biopsy' for multiple myeloma patients – a method to replace bone biopsies with an assay that uses a sample of circulating blood. The Myeloma Crowd, at the time, reported on that development. A bone biopsy serves several purposes : isolate plasma cells and determine whether they are cancerous; quantify the number of plasma cells in the sample which provides information about the severity of myeloma progression. Healthy people show none to very few plasma cells in circulating blood. Myeloma patients, in comparison, show plenty: at time of initial diagnosis or relapse or as a direct result of the explosion of cancerous cells in bone marrow that ultimately slip into the bloodstream. To date, however, it has been very difficult to 'trap' plasma cells in a blood sample. Researchers at MIT have just published an article in the journal Scientific Reports that builds on the earlier research of Harvard's Professor Whitesides. The team that has now reported on progress of this liquid biopsy includes staff from MIT, Harvard and the Dana Farber Cancer Institute. In a nutshell, this team has developed a microchip, in size comparable to a regular glass slide. The internal design of this microchip has been fine-tuned to allow a blood sample to dwell longer inside the device so that individual cells make contact with the channels or grooves inside the chip that have been coated with CD138 cell. CD138 is the antibody that is also expressed on the surface membranes of plasma cells. These antibodies act like 'tiny Velcro pads' (in the words of the researchers) and grab onto to the passing plasma cells while letting the other cells flow through the device. The team flows a 1 milliliter sample through the device (imagine less than a standard test tube that is taken for our regular WBC tests). Tests were completed on both healthy as well as myeloma patients and the results are exciting for us, myeloma patients :
The test successfully captures plasma cells in circulating blood, counts its number accurately and discriminates between healthy and myeloma patients;
The captured plasma cells can be typed accurately into the kappa and lambda subtypes and the κ/ʎ- ratio can be calculated accurately, which has been validated against the results of conventional tests.
The researchers also noted (and this is very interesting) that patients in remission with a normal κ/ʎ-ratio still show higher levels of circulating plasma cells than the baseline level seen in healthy patients. More work needs to be done to test whether those cells are cancerous but, still, this is more information than is currently available and MAY provide easier and more frequent additional knowledge of the progression of our cancer.
Future development efforts will focus on performing genetic tests and defining specific mutations, and then track disease progression by also looking for changes in genetic mutations of our multiple myeloma. This will help identify changes of our disease earlier and to help our physicians define improved courses of treatment for our specific type of myeloma. In addition, work will need to be done to scale the production of 'test kits' from lab to commercial scale and regulatory work will also need to be completed before we will see this test, or type of test, in our routine visits to our treatment centers. Still, there is continued progress and indications are that this progress is happening at a good pace. Our mission, as patients, is to continue the good fight to buy time and to work with our docs to stay as healthy as we can so we can become the beneficiaries of new things to come. Let me make a final comment here. The research that made this advance happen, was part funded by the National Institutes of Health. The population at large may wonder what NIH contributes to their daily lives and why it is important that 'big bucks' go to this Federal Institution. That, however, is not the case for those of us who go through life with a rare disease. For us, the continued strong funding support of NIH is indispensable in the quest to make progress in the treatment of rare conditions. Our pain and/or discomfort, let alone longevity, does not distinguish between whether we are 'red' or 'blue' or who sits on what chair on Pennsylvania Avenue. If our elected officials question that, then we can always suggest they volunteer for a bone biopsy.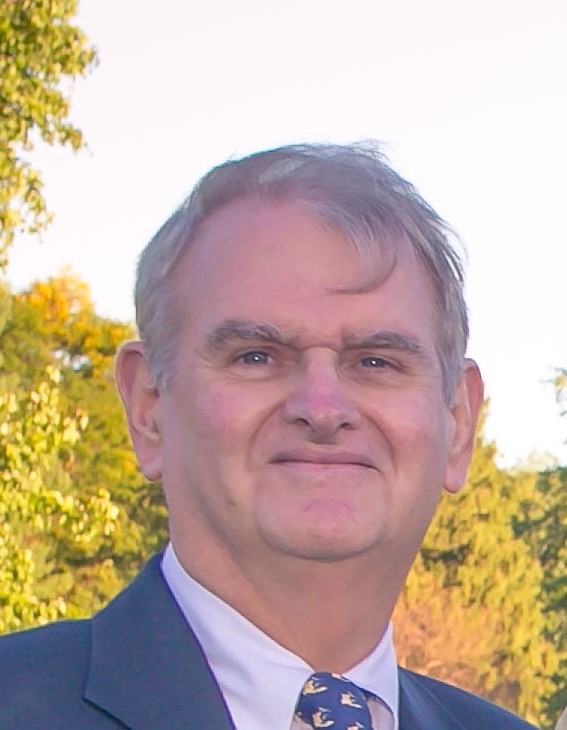 about the author
Paul Kleutghen
I am a patient diagnosed in 2014 with primary plasma cell leukemia (pPCL), a rare and aggressive variant of multiple myeloma and have been very fortunate to find successful treatment at the division of Cellular Therapy at the Duke University Cancer Institute. My wife, Vicki, and I have two adult children and two grandsons who are the 'lights of our lives'. Successful treatment has allowed Vicki and I to do what we love best : traveling the world, albeit it with some extra precautions to keep infections away. My career in the pharmaceutical industry has given me insights that I am currently putting to use as an advocate to lower drug pricing, especially prices for anti-cancer drugs. I am a firm believer that staying mentally active, physically fit, compliant to our treatment regimen and taking an active interest in our disease are keys to successful treatment outcomes.